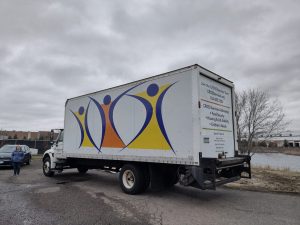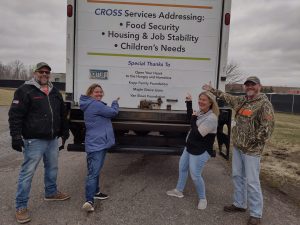 We love to work with assets to the community and non profit organizations. Cross service is definitely that! We had the opportunity to work with them on wrapping the truck for them. Complete wrap on the back and sides were printed cut vinyl. It turned out amazing.
CROSS Services is a non-profit organization that provides food support, financial assistance, children's programs and other social services to families and individuals living in Rogers, Maple Grove, Osseo, Champlin (West), Corcoran, and Dayton. Check out their website at www.crosservices.org. They are always looking for volunteers to help with assisting families.
Below is the photos of the truck before we applied the new vinyl.
Please consider donating to Cross Services, Rogers, MN. www.crosservices.org
Contact us at RPM Graphics for your vehicle graphics. www.rpmgraphicusa.com
Graphic Design provided by Gleason Printing, St. Louis Park, MN