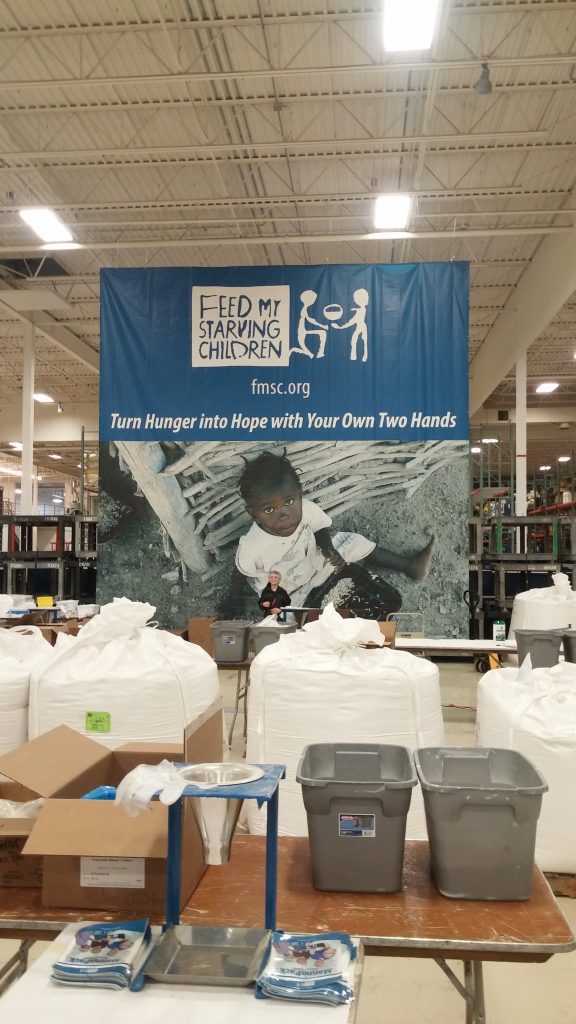 In need of a budget friendly marketing option? Vinyl banners may be your answer. In making vinyl banners part of your marketing strategy, you have a durable, reusable, marketing piece. Depending on location, this option can give you many impressions at a low cost.
Opening a new business location, advertise or welcome people to an event, tell consumers about your good deal, building for sale or for lease, or just identify your location. Banners can be simple or vibrant and bold way to advertise. Banners can be used for interior also. Use on walls or hanging from a ceiling, for marketing, identification or simply for colorful decor.
At RPM Graphics, we believe in quality banners for your use. We offer a 10 oz. option for shorter term or interior use. A mid-term to long term option would be a 13 oz. material. Finished and installed correctly, this weight can last a very long time. Our other option is great for out in the open air (open field or grassy area where it can be windy). Mesh has small holes in it, letting the wind pass through without affecting the strength of the banner.
We finish all our banners in house. Popular options are sewn hems and grommet holes. More specialty finishing options are pole pockets, reinforced corners and webbing sewn into the hems.
Banner sizes are all custom. They are easy to clean and very weather friendly.
For colorful and bright, or simple and elegant, banners can be used throughout your workplace, indoor or outdoor, temporary or permanent.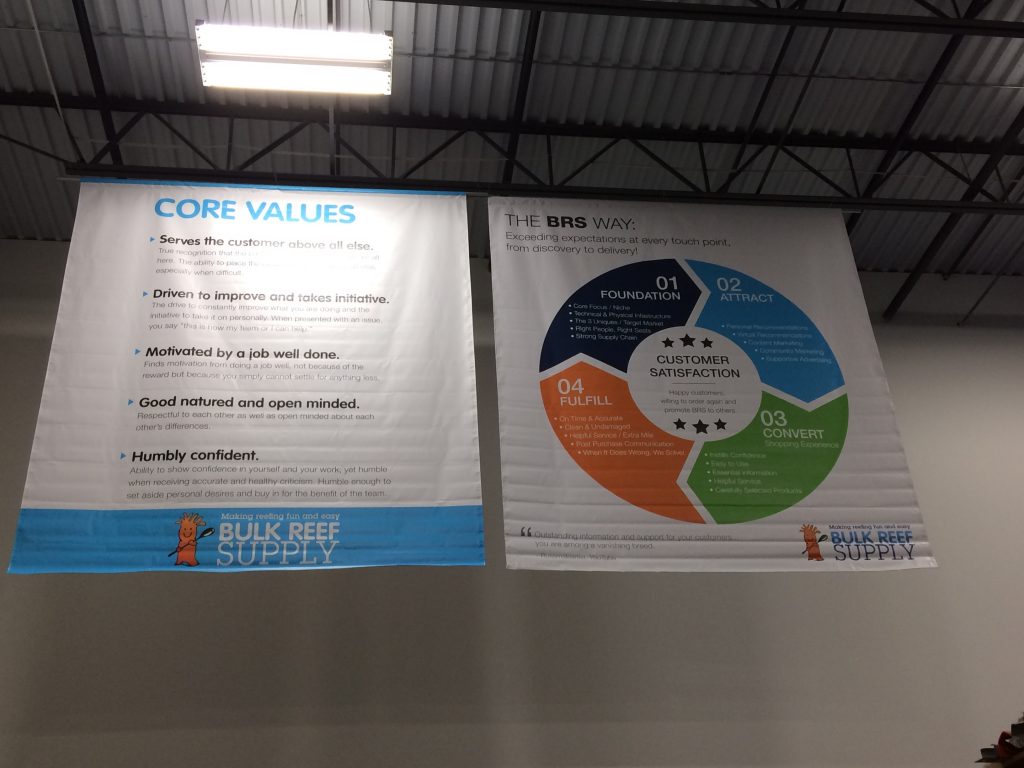 Very large banners printed on 13oz. banner material.
(bulkreefsupply.com, Golden Valley, MN)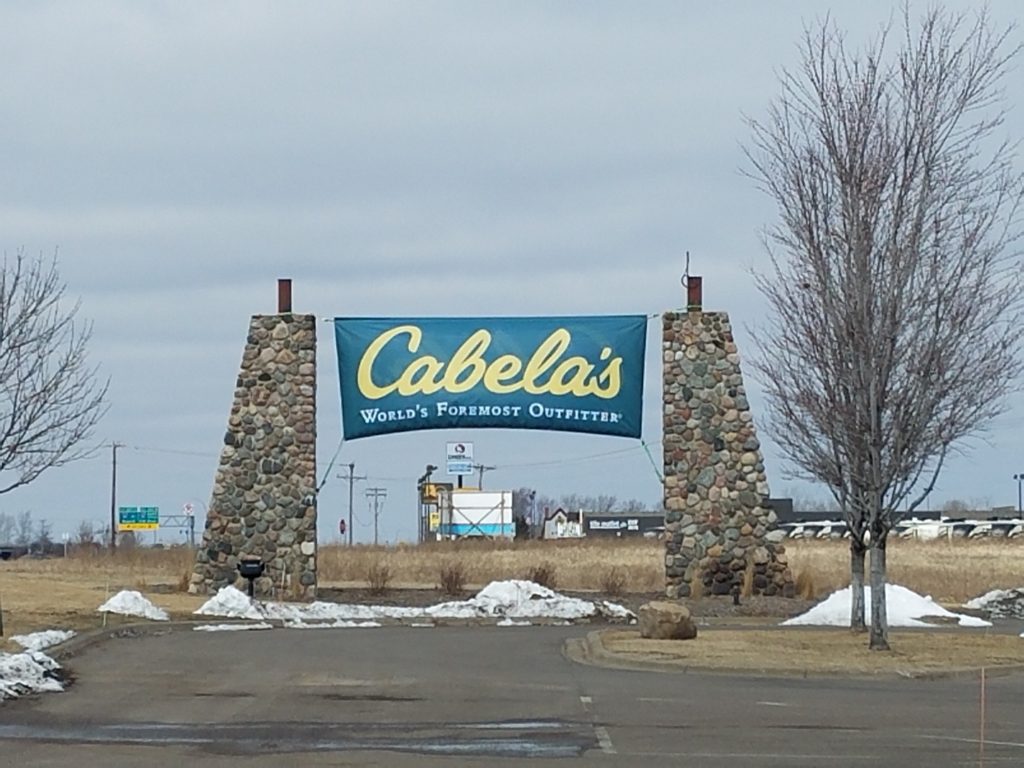 A mesh banner material with webbed hems create a durable outdoor banner.
(Cabela's, Rogers, MN)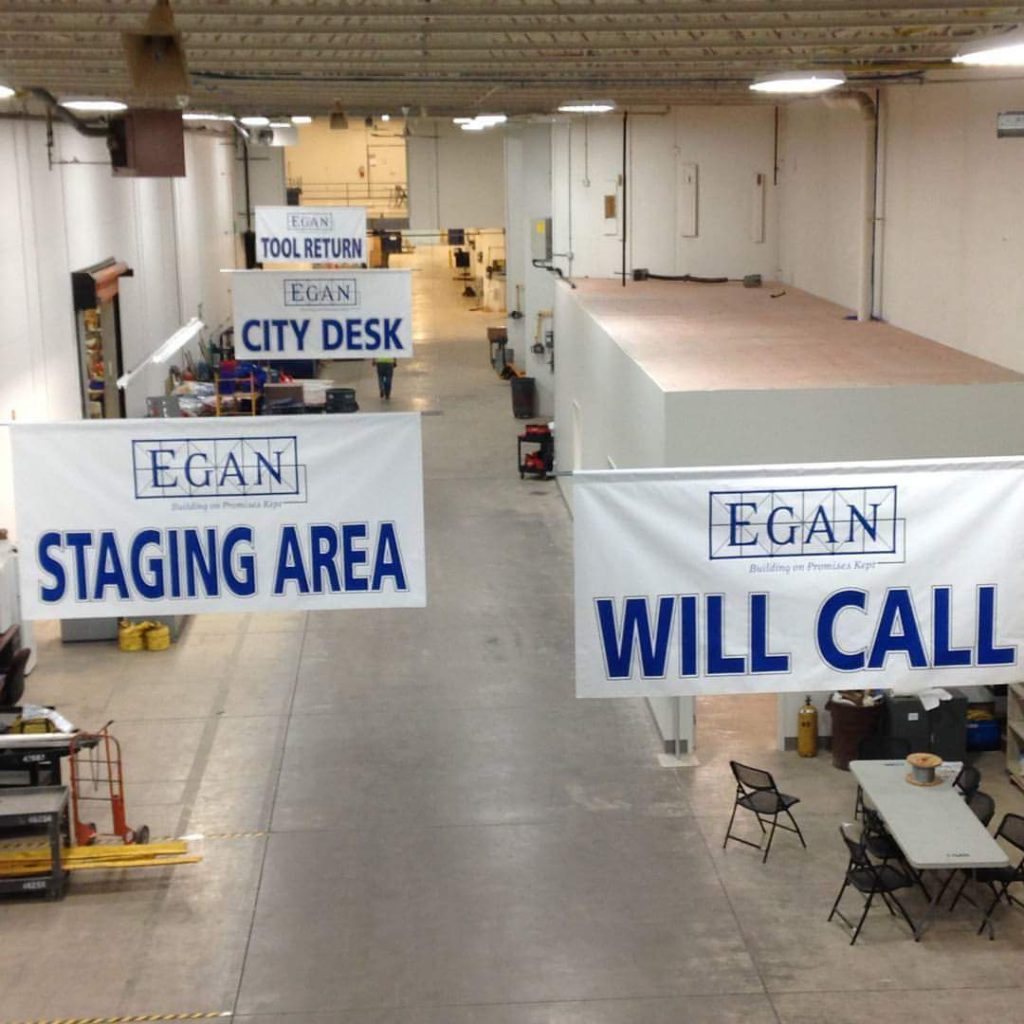 Egan Warehouse Banners.jpg- Banners printed with pole pockets for hanging.
(Egan Company, Twin Cities, MN)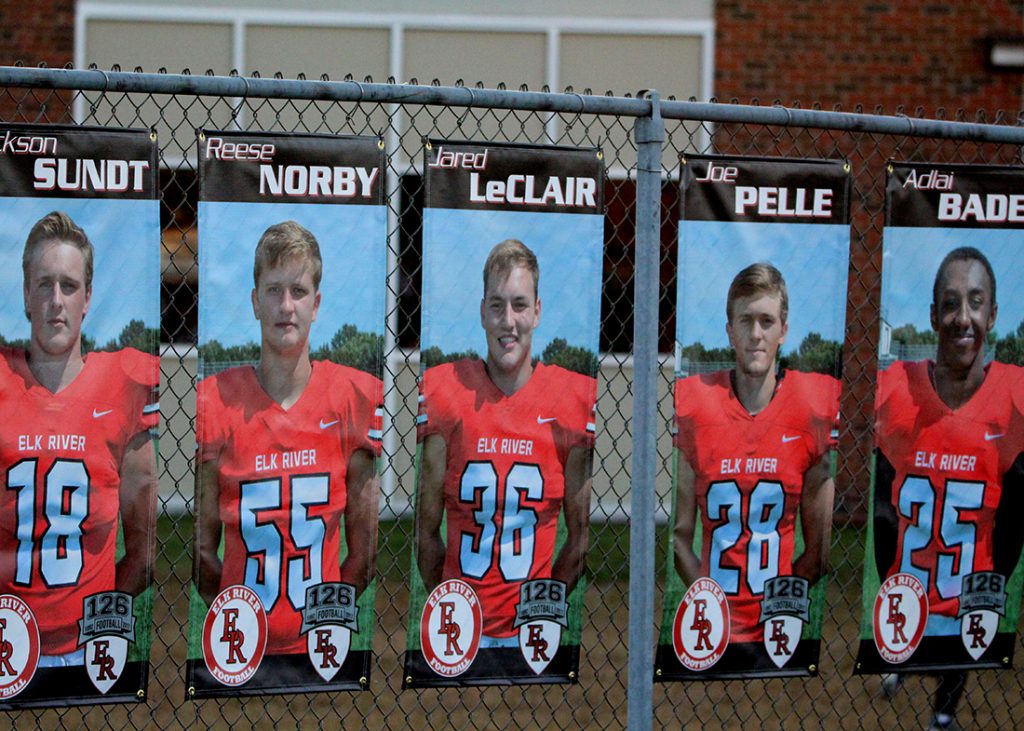 13oz banners with sewn hems and grommets.
(Elk River High School Football 2017, Elk River, MN)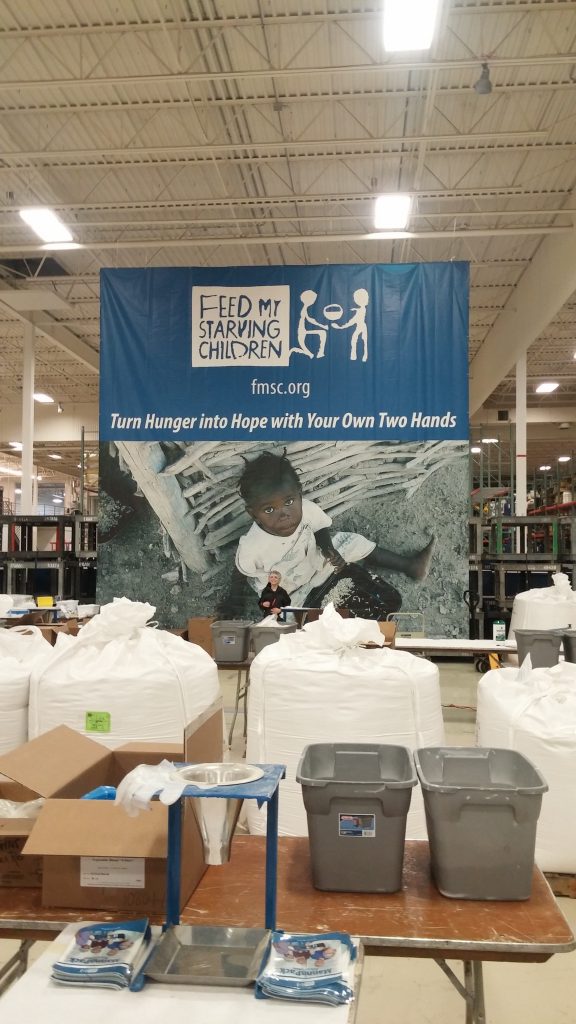 A very large printed 13 oz. banner material, sewn hems and grommets.
(Feed My Starving Children, Twin Cities, MN)
13 oz. banner material being printed on our UV wide format flatbed printing.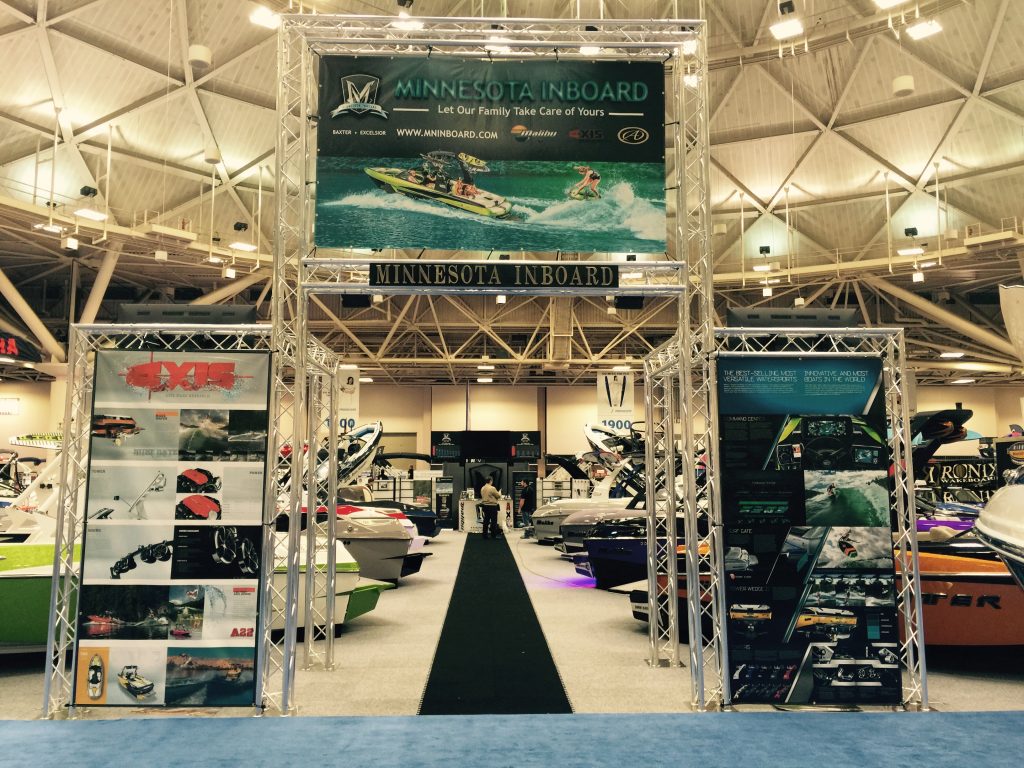 Two 13oz. banners printed placed back to back for a large two-sided display.
(Minnesota Inboard Water Sports, Excelsior & Baxter, MN)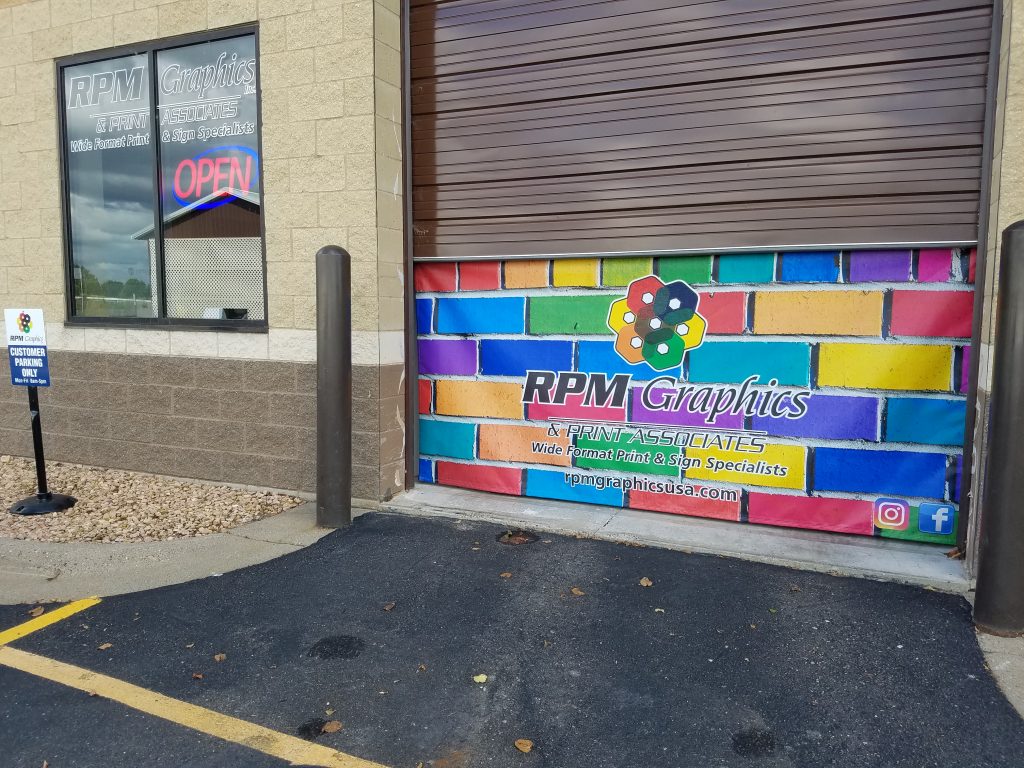 Mesh banner material with webbing hems and grommets lets air pass through without harming the banner.
(RPM Graphics, Inc., Rogers, MN)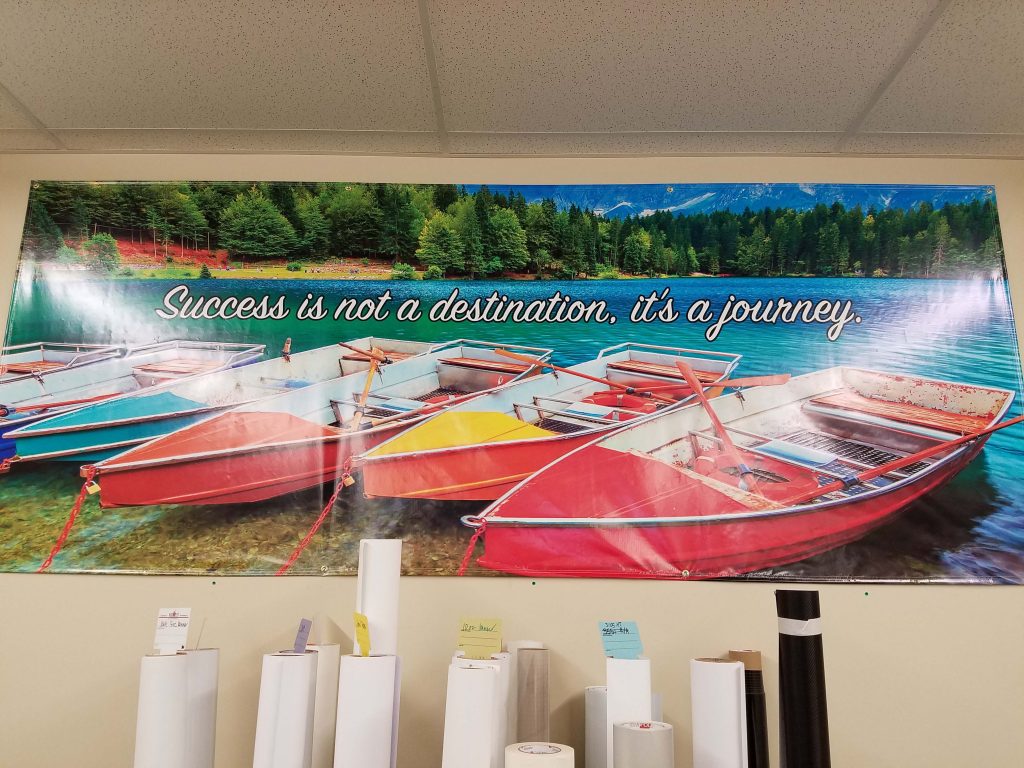 13 oz. banner with hems and grommets.
(RPM Graphics, Inc., Rogers, MN)