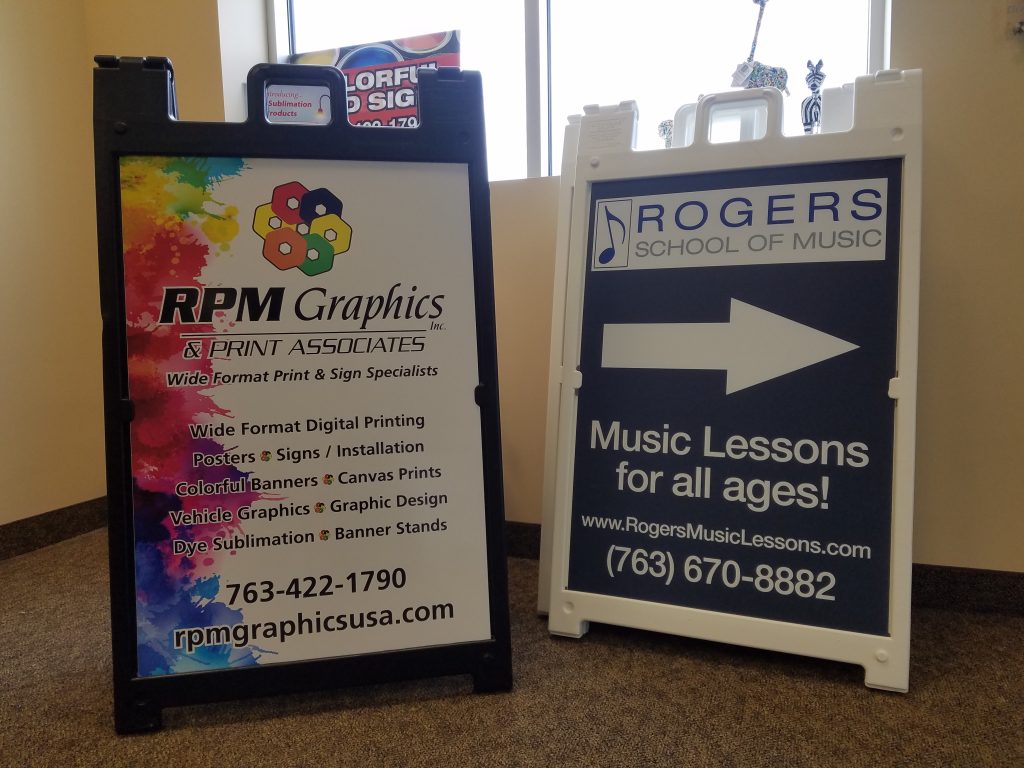 There are many kinds of small display signs. A frames, H frame signs, stick in the ground or stand alone. Though we sell as a kit, the sign panels (or sign faces) are typically sold separately, on these signs.
Metal real estate signs are an option to create a more durable sign. These signs will be used not only for multiple uses, but withstand weather and are stronger. Whether you are wanting a more standard H frame (push in the ground) sign (comes with or without a rider space), or an A-frame (used as a stand-alone sign), we have many options available.
Interested in a plastic sidewalk sign? We love the Signicade Deluxe and Quick Signs. They are an A frame, stand-alone sign. They are durable, do not rust and are so easy to use. The sign panel (or face) is easily changed, but is held firmly in place by the frame. Update your message as your advertising campaign changes. This sign is very versatile with the ease of changing the sign panel. The Signicade Deluxe by far is an RPM Graphics favorite.
Typical uses for these signs are: point-of-purchase, real estate signs, home for sale, builder signs, now hiring, or company information signs. There are many uses for yard signs, and many varieties for your specific company need.
Sign substrates are corrugated plastic, aluminum and aluminum composite panel, depending on the sign version. Frames are either steel or heavy plastic.
Signicade Deluxe sign panel size is 24×36″. The Signicade Deluxe comes in white & black. Quick sign size is 24×18, white only. Metal Sign sizes are typically 24×18, 28×20, and 36×24. Standard rider sizes for signs are 6″ tall.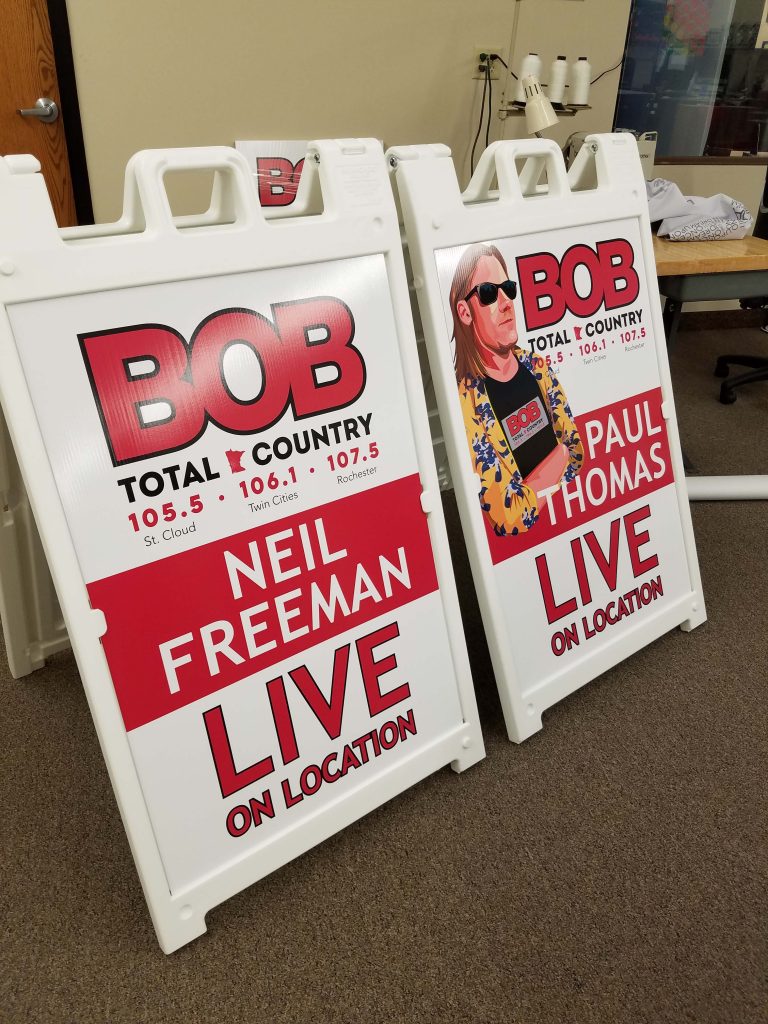 Plastic signicade sidewalk signs. Two-sided display.
(BOB FM, Twin Cities, MN)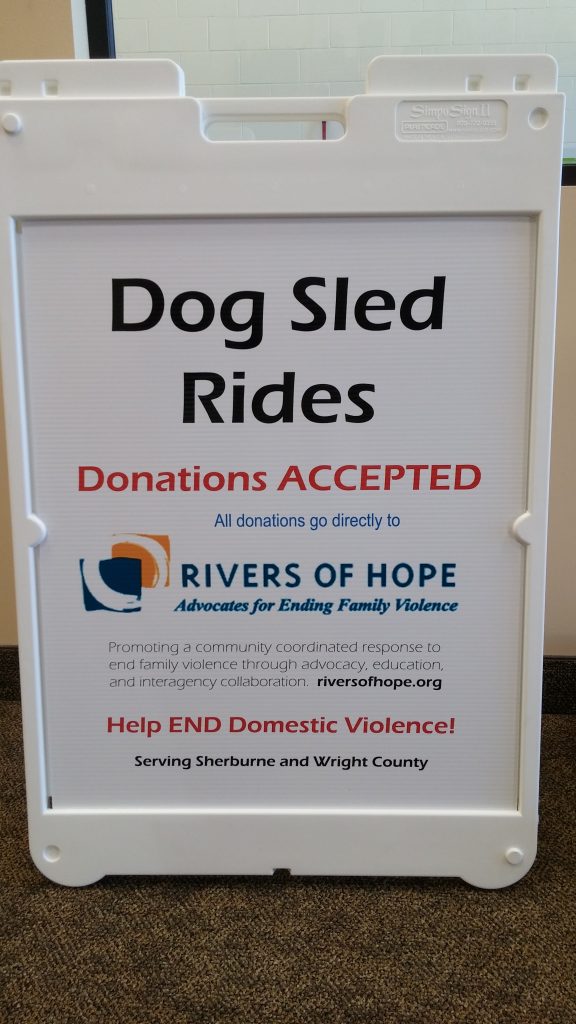 Plastic sidewalk sign frame. Two-sided display.
(First National bank of Elk River, Elk River, MN)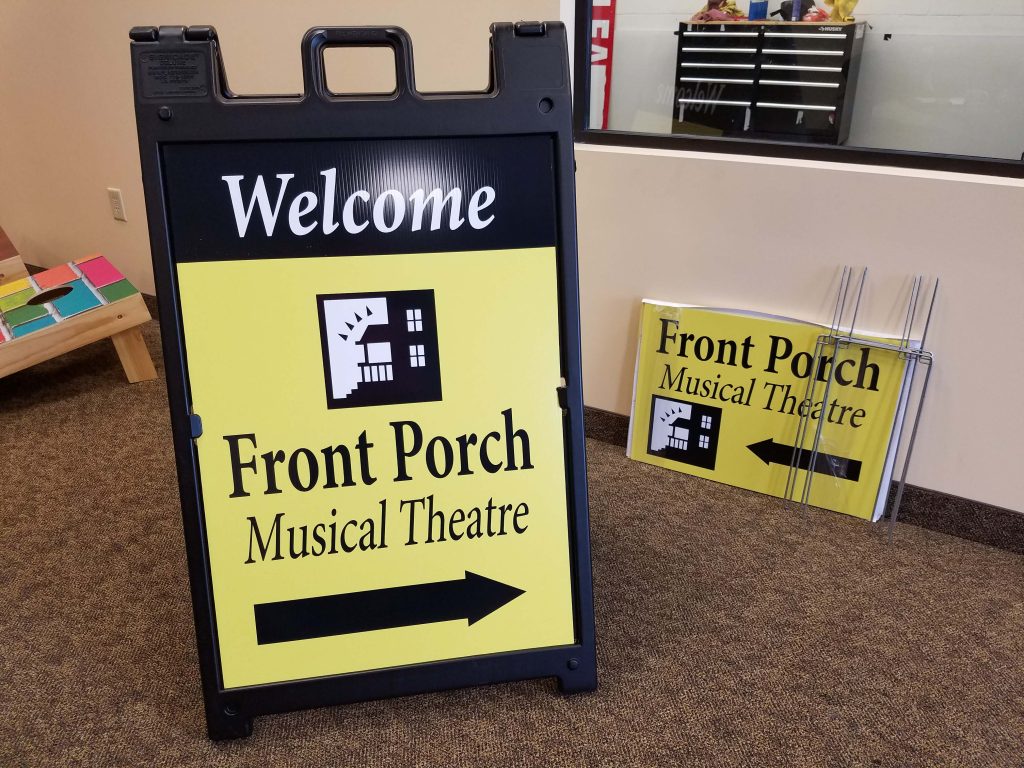 Plastic signicade sidewalk signs (black). Two-sided display.
(Front Porch Musical Theatre, Rogers, MN)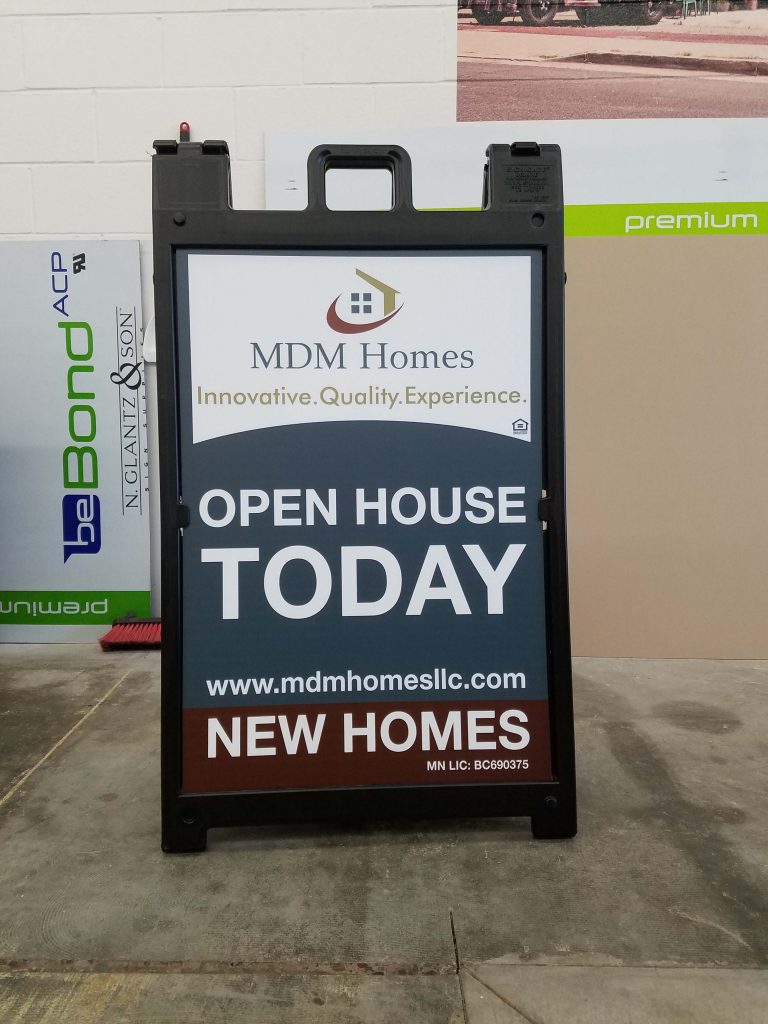 Plastic signicade sidewalk signs (black). Two-sided display.
(MDM Homes, Minneapolis, MN)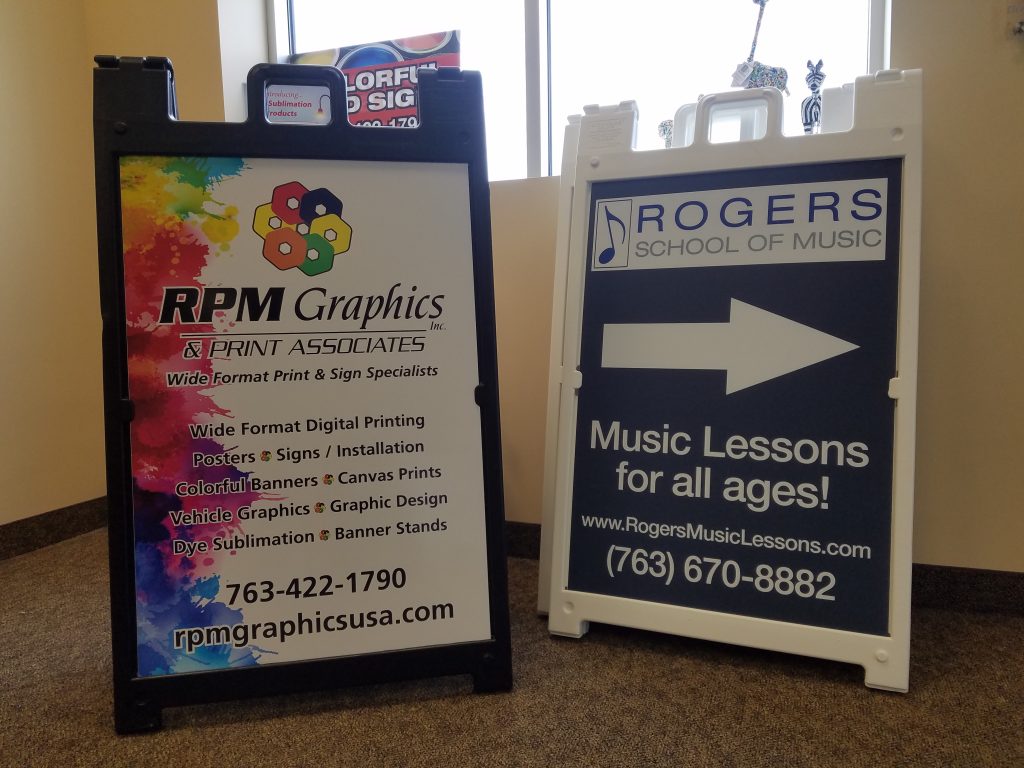 Plastic signicade sidewalk signs (black/white). Two-sided display.
(RPM Graphics, Inc. & Rogers School of Music, Rogers, MN)