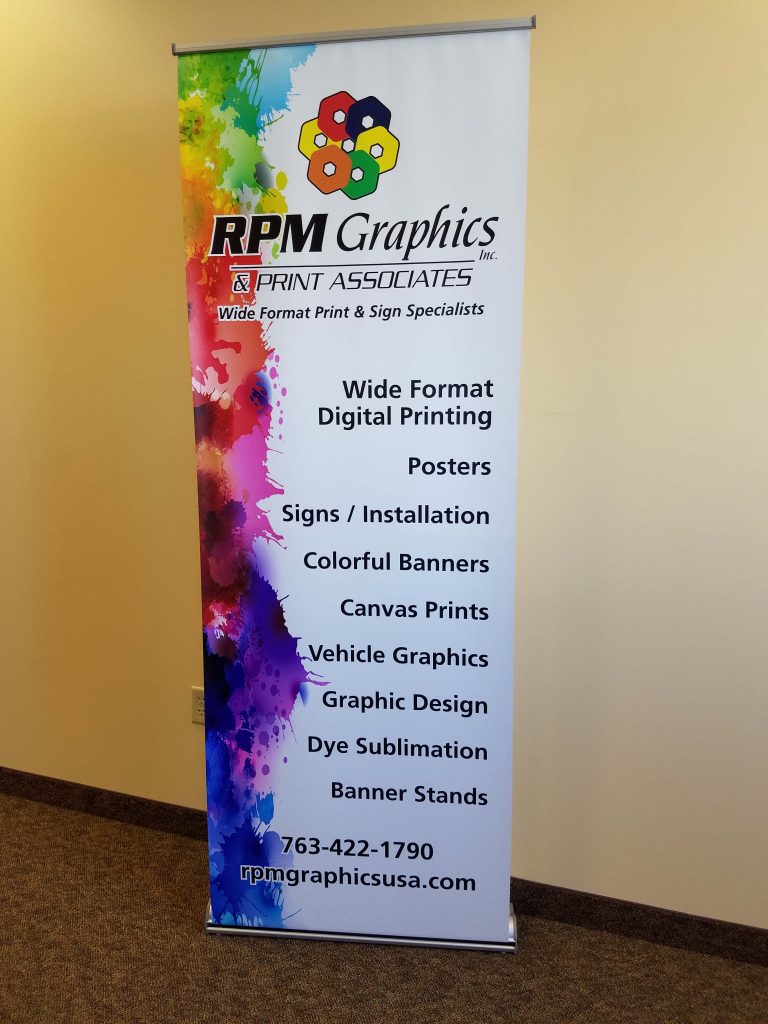 Banner stands are a popular marketing product at trade shows, conferences or just in your office or workplace. These professional displays have many options. They come in a small table top version, medium sized floor retractable stand, or larger stands that act as a divider or large backdrop for a booth or presentation. These stands no matter what the size can be as extensive or as simple as you need to portray your companies image.
Our best seller is a medium sized retractable banner stand. This size is very versatile. A series of these medium sized banner stands can be used together as a series or displayed separately for a single use. These professional stands come complete with a padded carrying case for easy transport. Take conveniently with you in a car, on a plane or very easy to ship. The base sits stable on the floor, is durable, and very professional looking. Banner stands come in many varieties for trade shows, exhibits, office displays, or unique corporate events.
Colorful, professional banner stands with amazing marketing impact.
Some common sizes for these products:
Table top stands – retractable stand
Medium Size floor stands – retractable floor stand
Large pole stands – vertical floor pole stand with horizontal poles for hanging banners

Standard – 51.5″ up to 94″ width x 67.75″ up to 96.5″ height
Deluxe – 63.5″ up to 117.5″ width x 82.75″ up to 119″ height

Color options are silver or black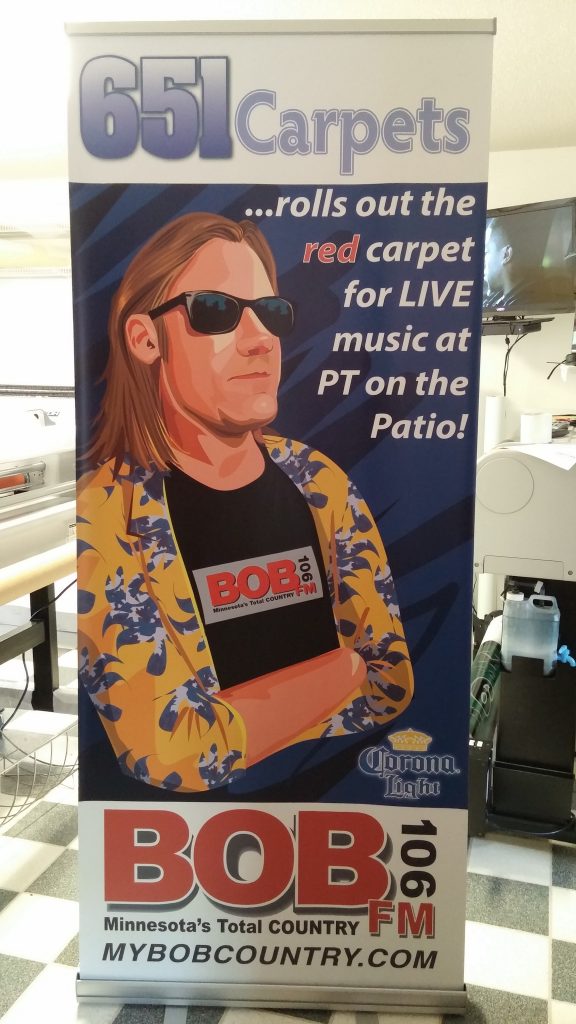 This printed retractable floor banner stand is professional, sleek and is printed on an anti-curl high quality material.
(BOB FM, Twin Cities, MN)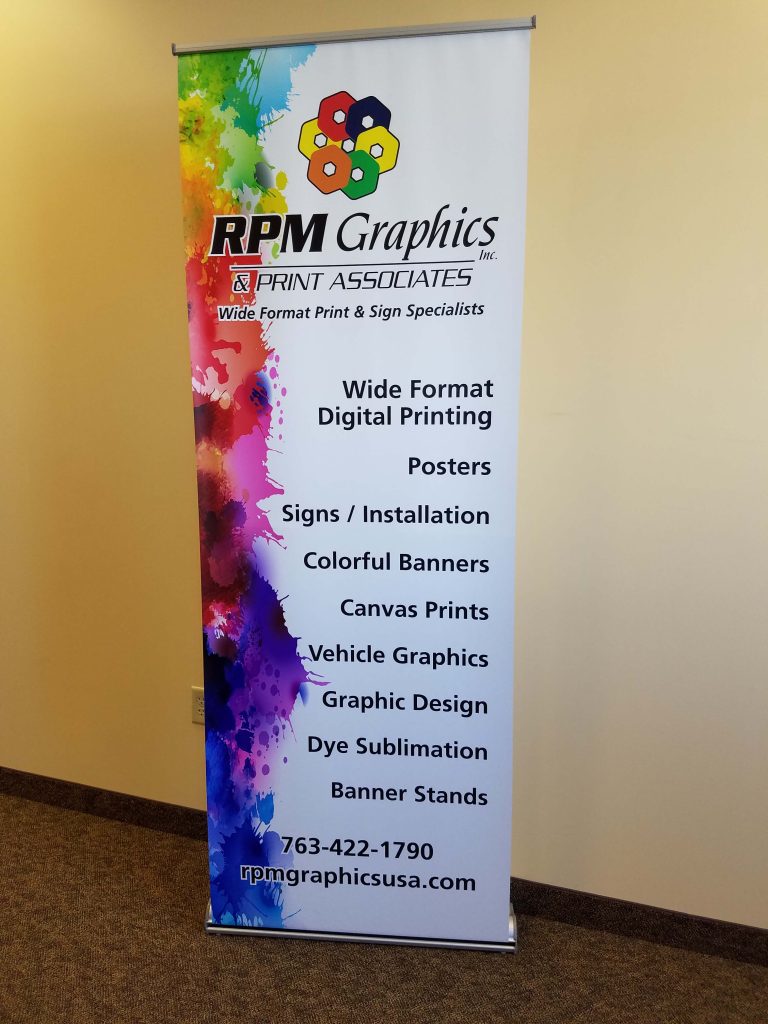 This printed retractable floor banner stand is professional, sleek and is printed on an anti-curl high quality material.
(RPM Graphics, Inc., Rogers, MN)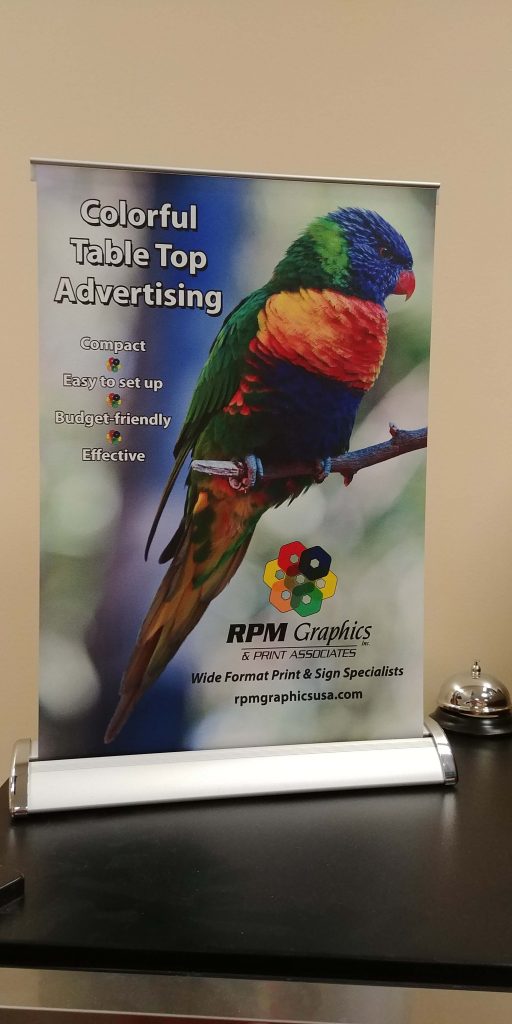 This tabletop retractable banner stand is a nice size for counter tops and is printed on an anti-curl high quality material.
(RPM Graphics, Inc., Rogers, MN)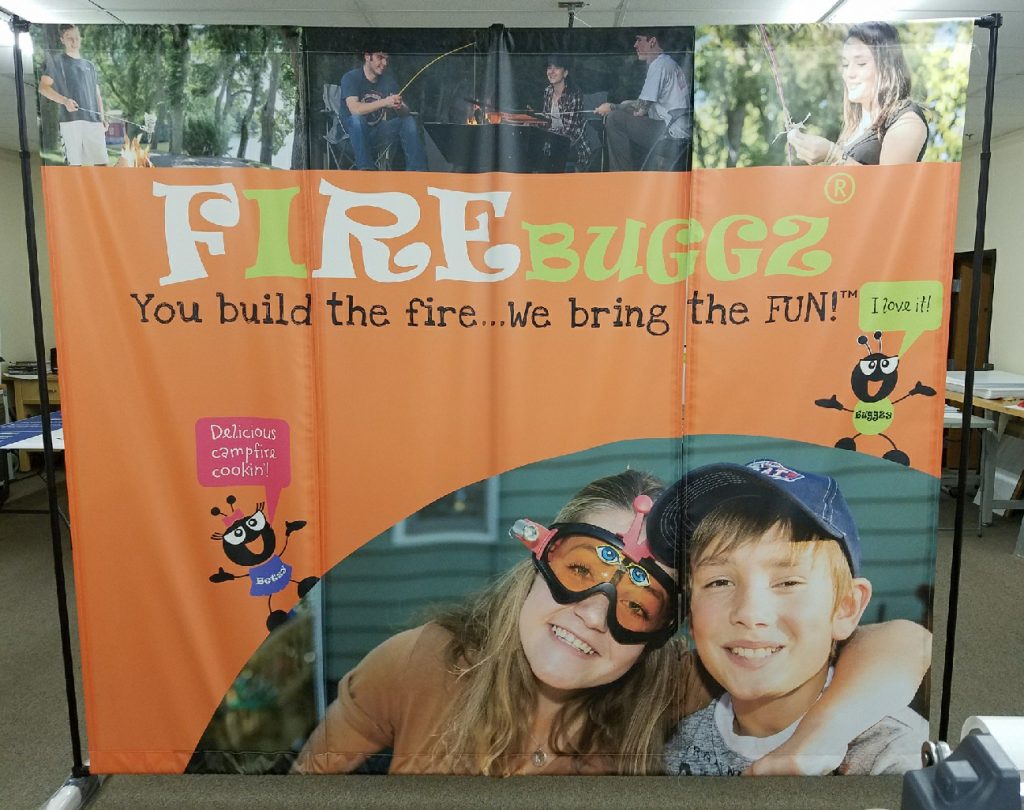 Pegasus Deluxe banner stand. UV printed on fabric.
(firebuggz.com)