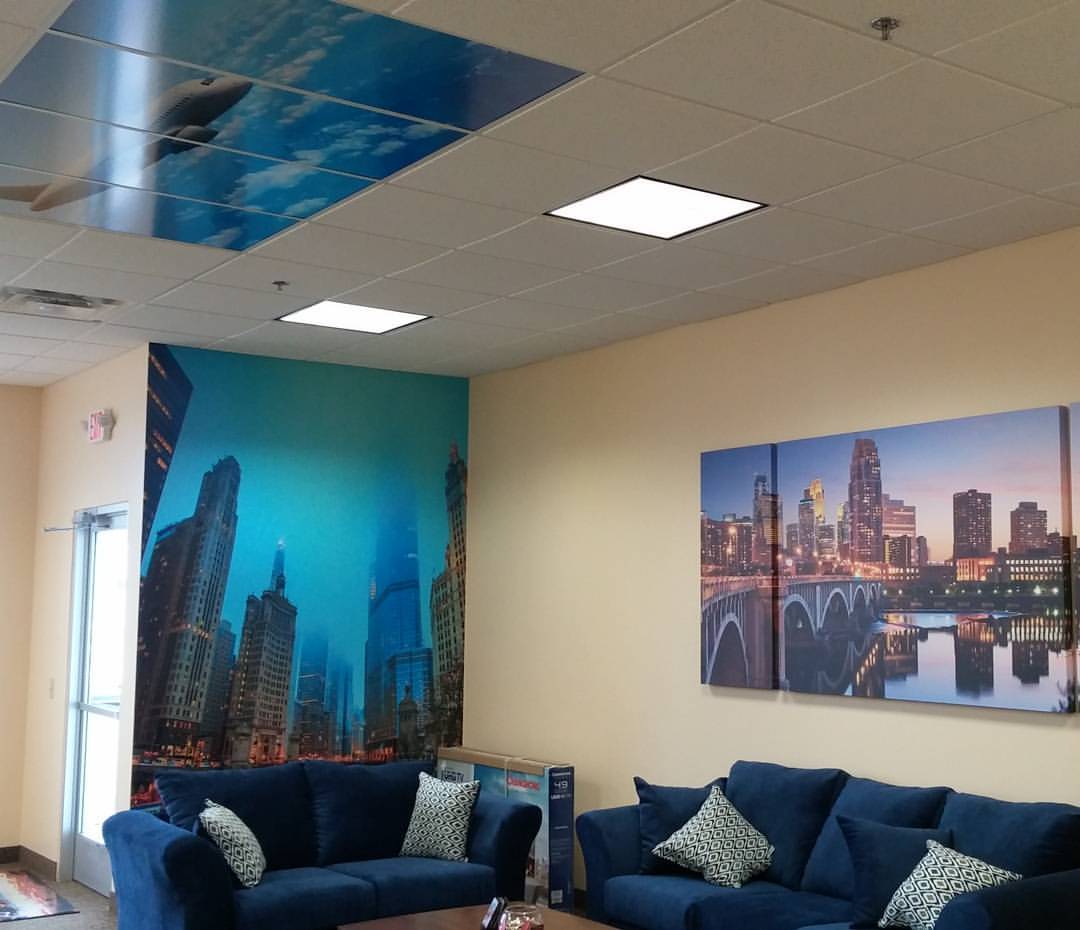 Interior wall graphics can be an amazing form of internal marketing. From words of inspiration to large colorful images, we offer low tack vinyl that acts like a wallpaper type of material, easier removed from paint (if applied appropriately). Also, offered, a more permanent vinyl for more industrial application, where durability is needed.
Mission statements, inspirational sayings, company logos or large photo murals could be applied to the interior walls. These provide unique decor to your office or work place. Advertise items for sale or services you offer. Make your shop or garage a colorful environment. Grace your walls with corporate photos or artistic images you enjoy.
Another specialty product we produce is a wrap on concrete or brick walls. For your internal shop walls, school gymnasiums or your garage walls.
Benefits to wall murals and graphics:
Easy to clean
Extraordinary marketing impact
Boring wall transforms to beautiful and colorful
More cost effective than a hand painting murals or graphics
Expand interior marketing to windows and doors. This can be done with printed and contour cut vinyl with colorful images. Also with solid color vinyl, or specialty vinyls, like etched glass, frosted, metallized vinyl or textures. All of these options, can be contour cut to shapes and letters. Our favorite options for glass is etched glass. Cover the glass completely, or cut words or logos. You can use on a mirror to create a professional high quality custom look.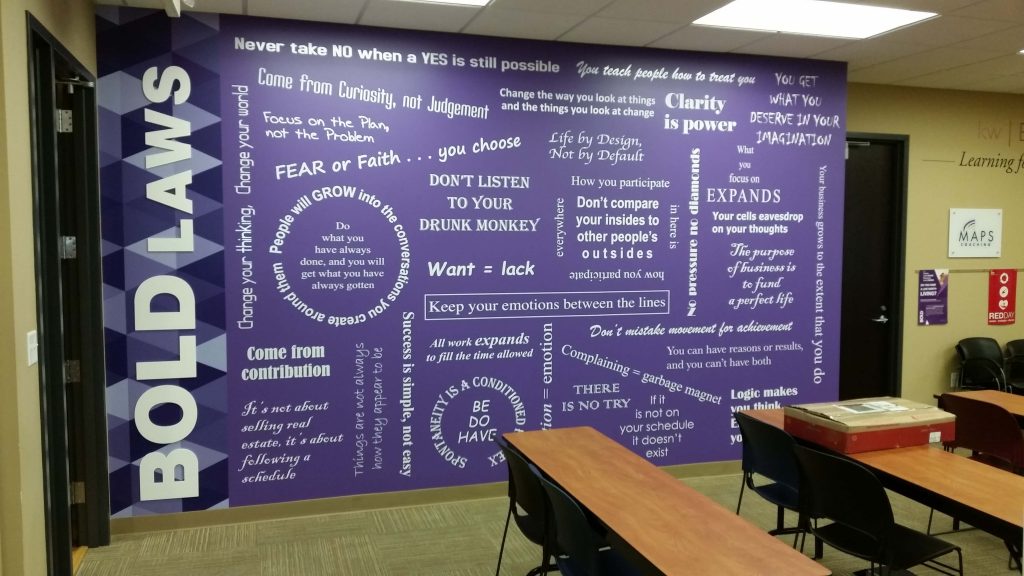 This painted purple wall was lettered with a combination of white vinyl, a printed graphic and acrylic cut letters.
(Keller Williams Realty, Twin Cities, MN)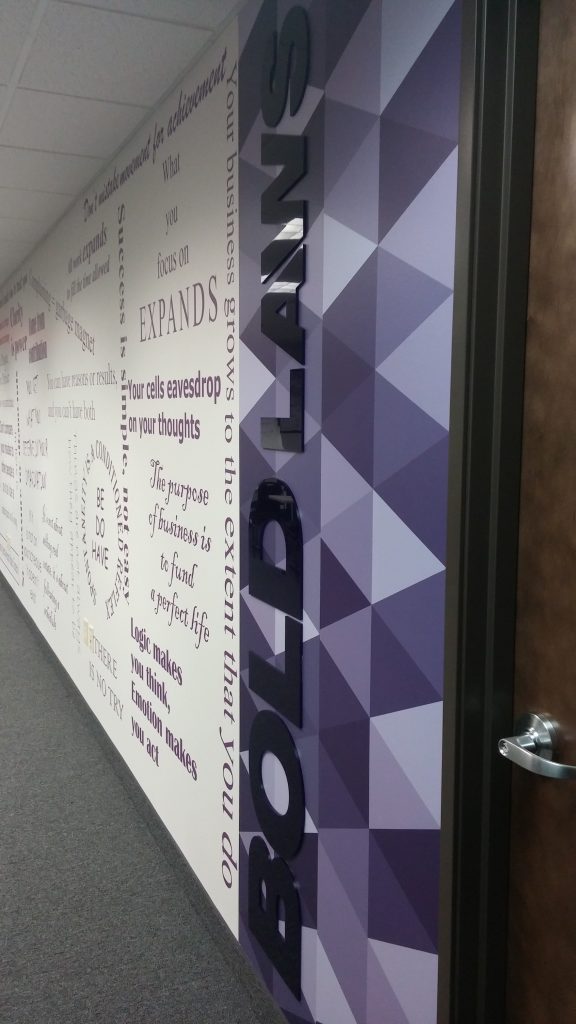 This wall is a combination of purple vinyl, a printed graphic and acrylic cut letters. This is a close up photo of the acrylic cut letters, showing how they are set off of the wall.
(Keller Williams Realty, Twin Cities, MN)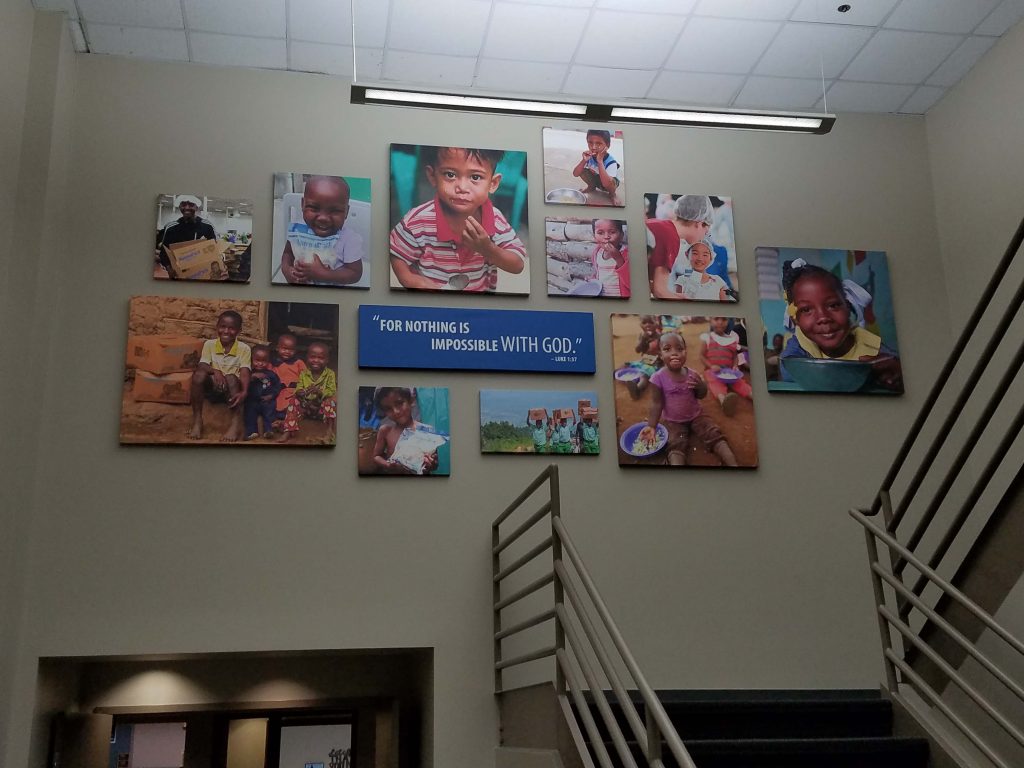 The canvases are printed and wrapped around stretcher bars. Canvases vary in sizes.
(Feed My Starving Children, Twin Cities, MN)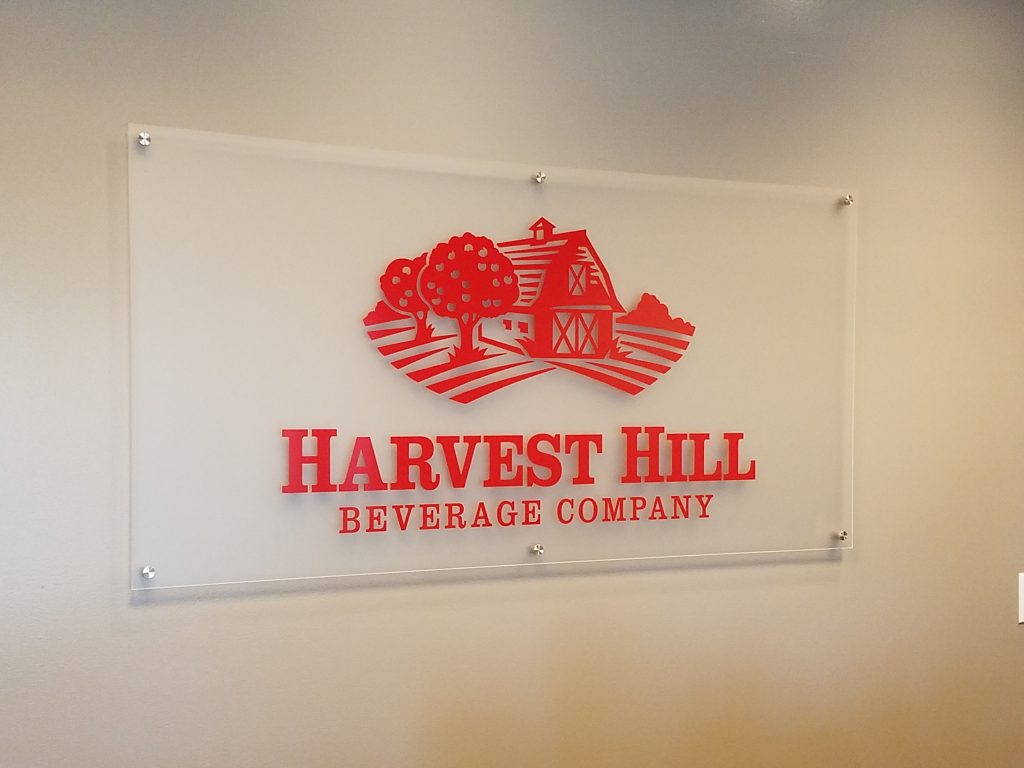 A frosted acrylic sign with red cut lettering and stand offs to set the elegant sign from the wall, to create depth.
(Harvest Hill Beverage Company, Elk River, MN)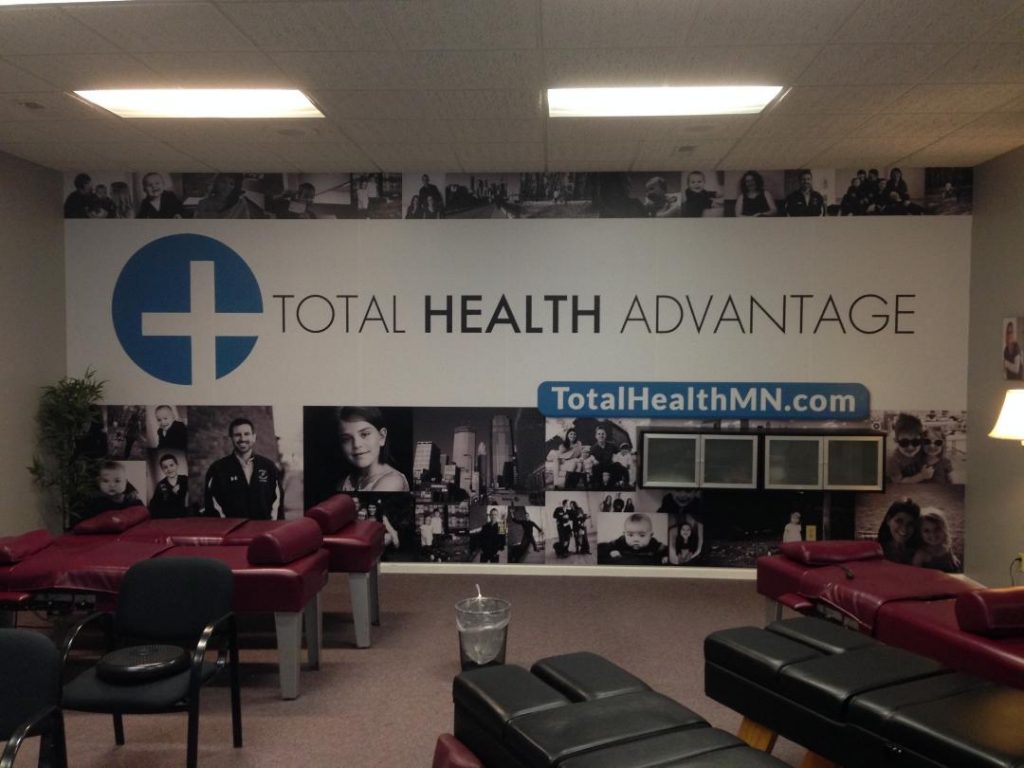 This printed vinyl completely covers the wall.
(Total Health Advantage, Belle Plain, MN)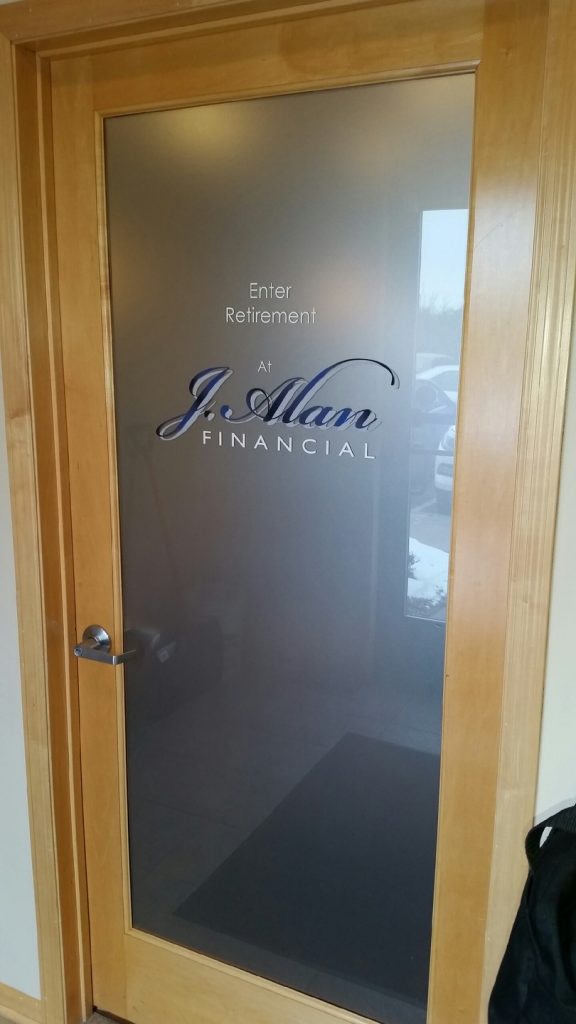 Printed and contour cut lettering on a glass door with etched glass vinyl also applied.
(J. Alan Financial, Maple Grove, MN)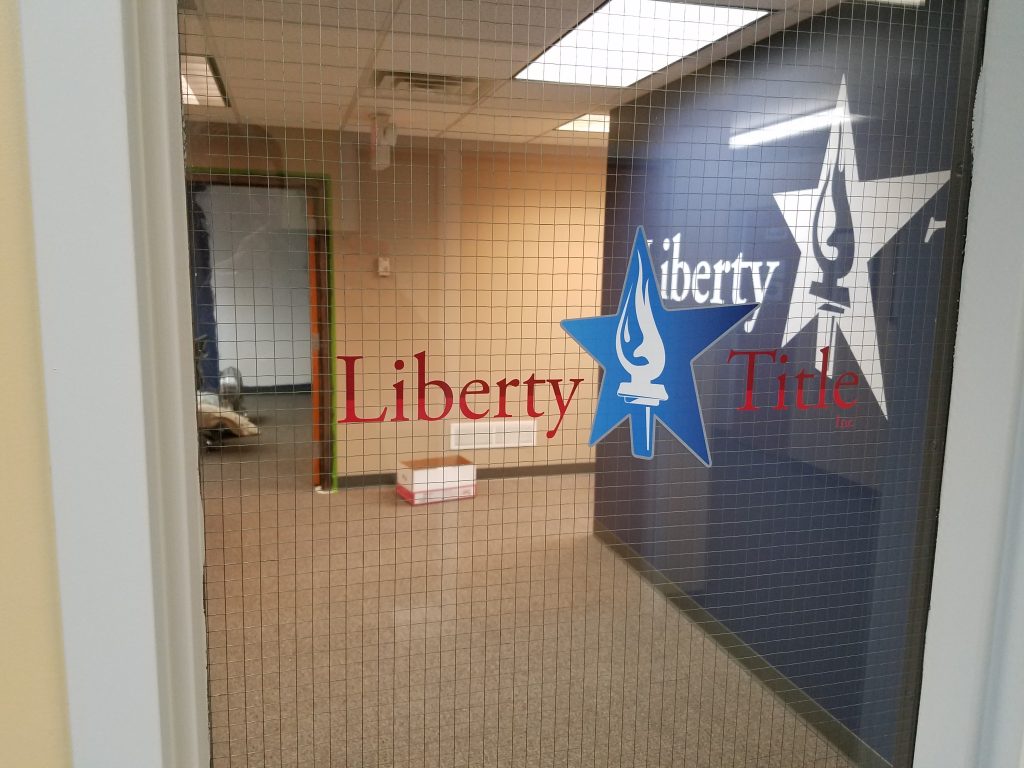 Printed and contour cut lettering on a glass door with white cut lettering on the dark blue painted wall.
(Liberty Title, Twin Cities, MN)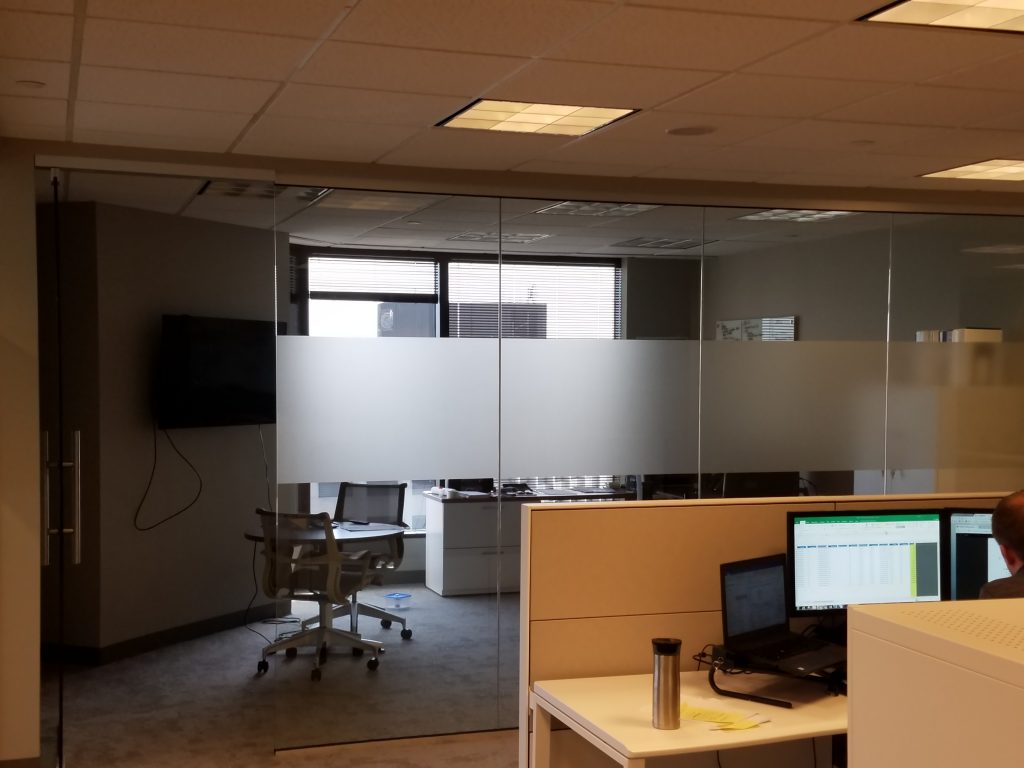 A band of etched glass vinyl on office windows.
(Desserts Holding, St. Paul, MN)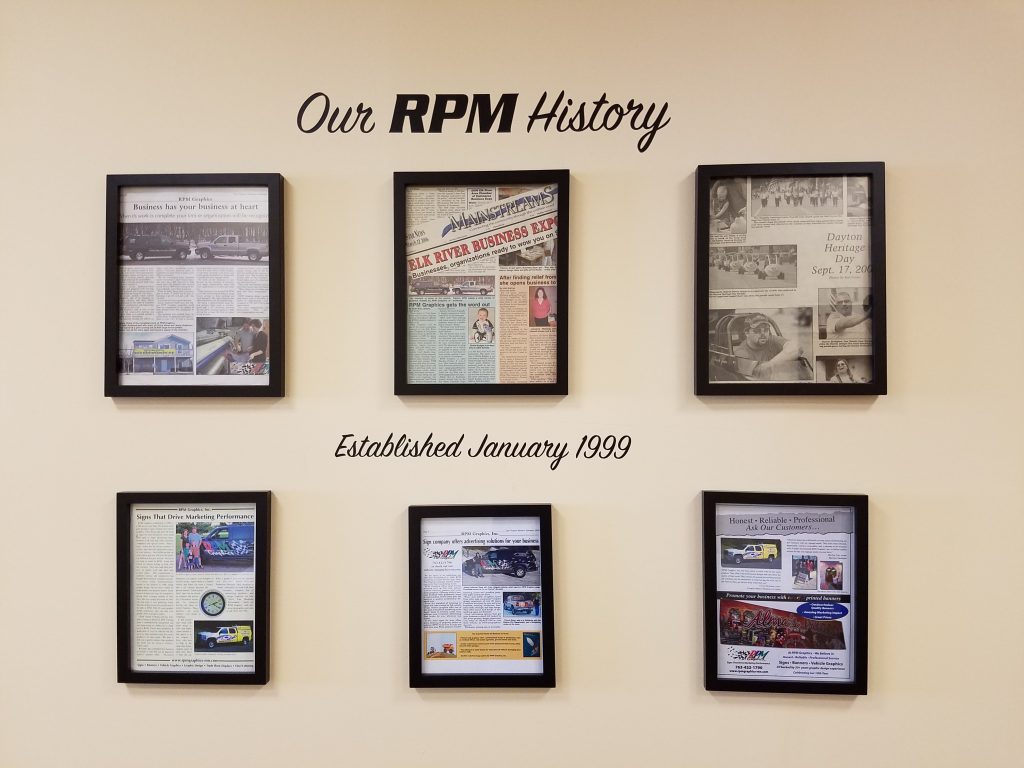 Simple cut lettering around photography.
(RPM Graphics, Inc., Rogers, MN)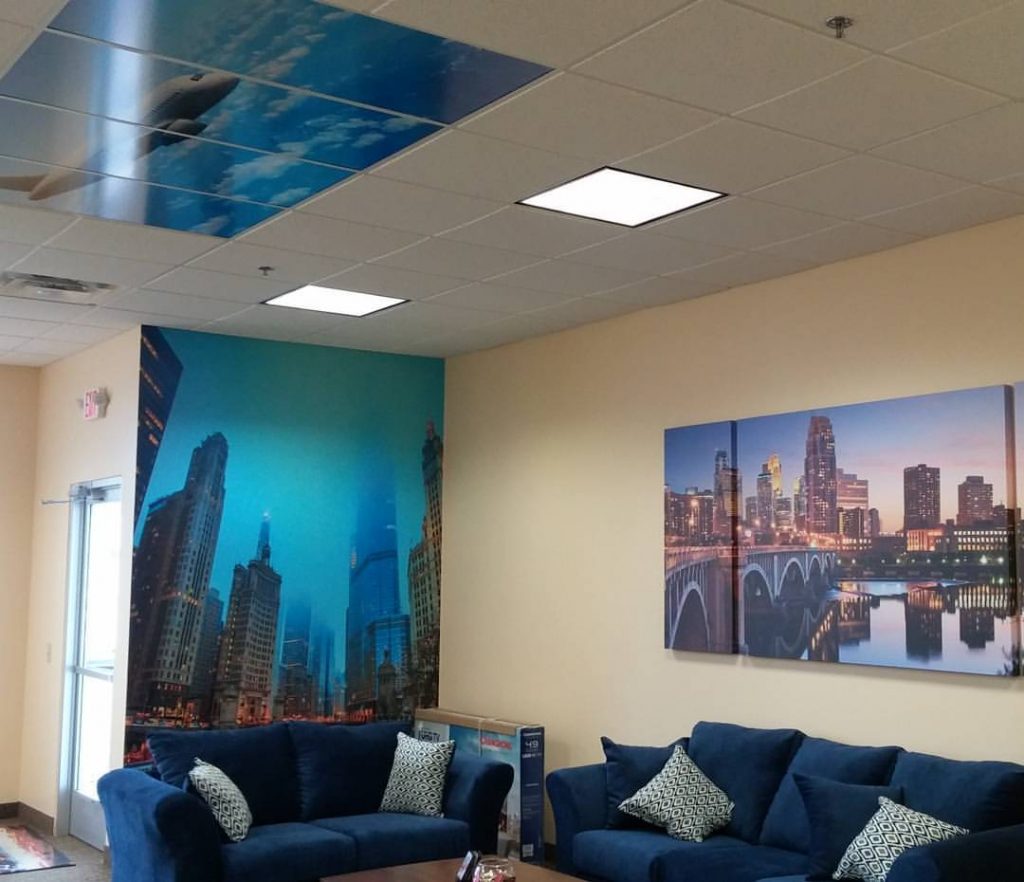 Canvas Gallery wraps and a complete interior wall wrapped with vinyl floor to ceiling.
(RPM Graphics, Inc., Rogers, MN)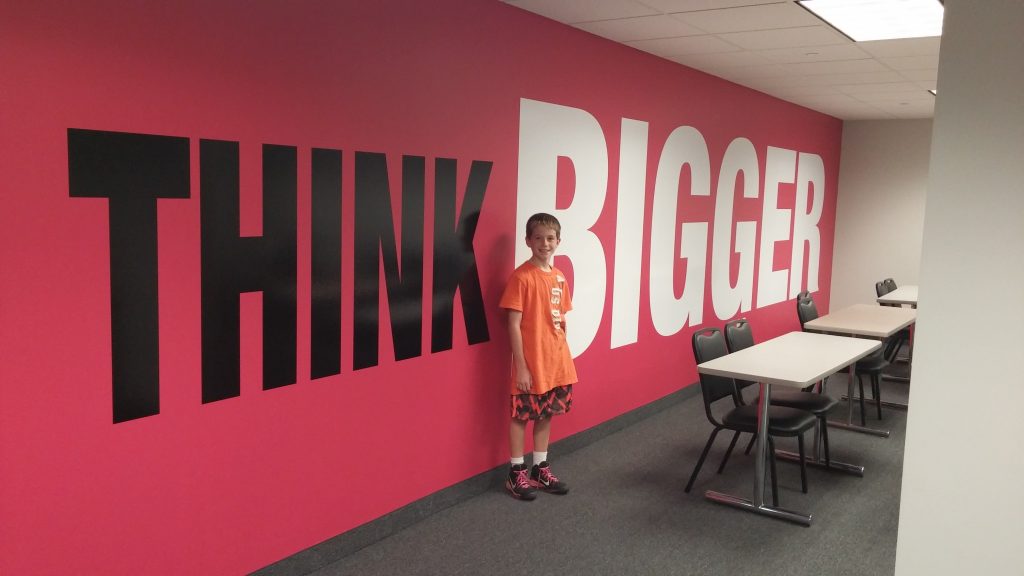 Red painted wall with black larger than life lettering.
(Keller Williams Realty, Twin Cities, MN)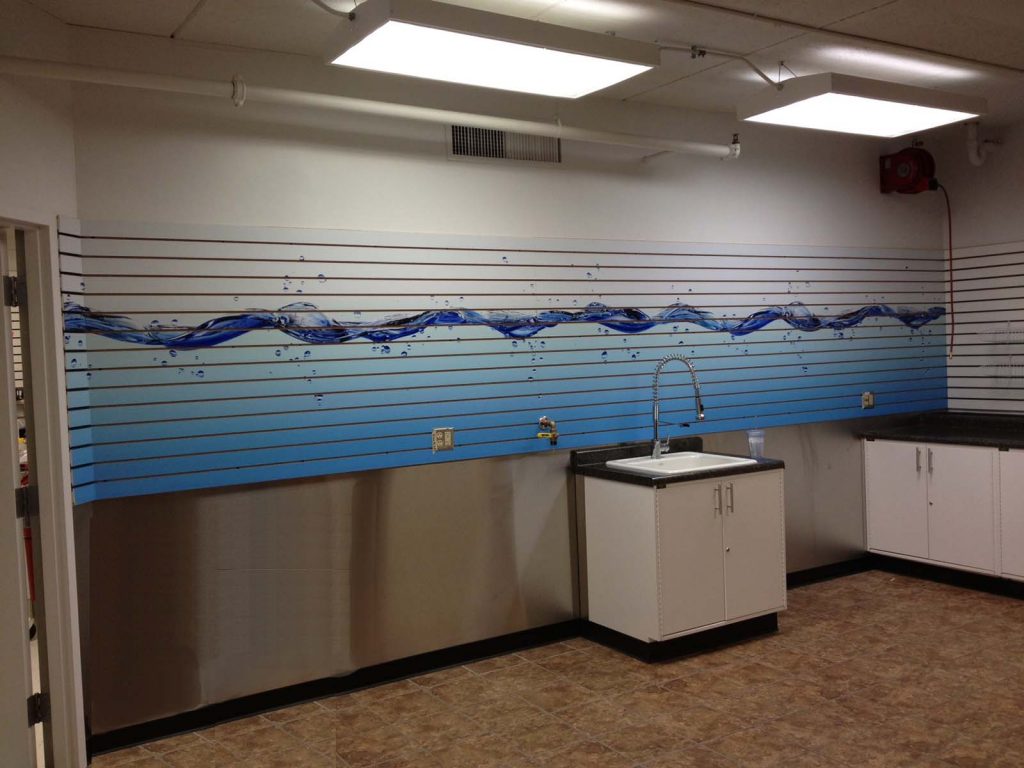 Printed laminated vinyl applied to slotted wall.
(Tennant Company, Golden Valley, MN)