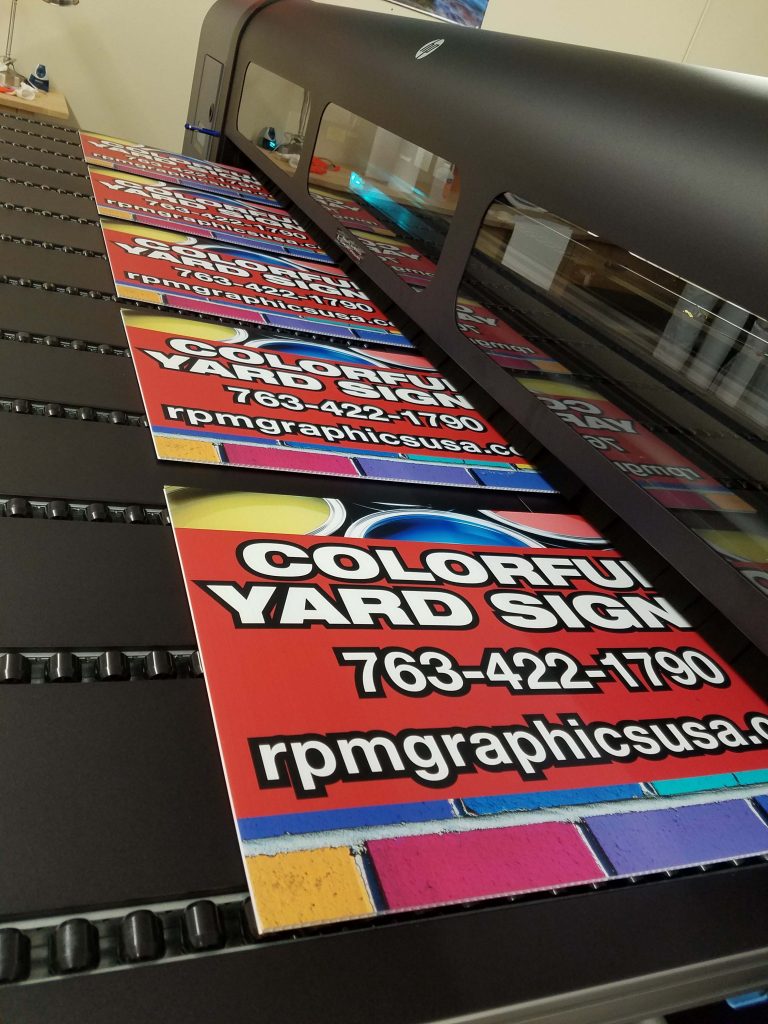 Yard signs are a great way to bring in customers with minimal investment. Advertise your special event, sport or community registration, now hiring signs, golf signs, real estate signs or signs that display your company information, items or services. Corrugated plastic signs are an inexpensive way to advertise and help direct customers your way.
Corrugated plastic yard signs are easy to stick in the ground with disposable metal stakes. Leave them at job sites, or go back to retrieve for reuse. Printed full color, one sided or two, they come in a variety of sizes (standard and custom available).
Typical uses for these signs are: real estate signs, home for sale, builder signs, now hiring, or company information signs.
Yard sign are produced out of corrugated plastic. The metal stake sticks between the vertical flutes on the substrate.
Standard sizes are for these signs are 12×18, 24×18 (vertical or horizontal) & 36×24, as large as 96×48″. The large sheet corrugated plastic would require a larger stake or post for strength.
We produce in small or large quantities, in house.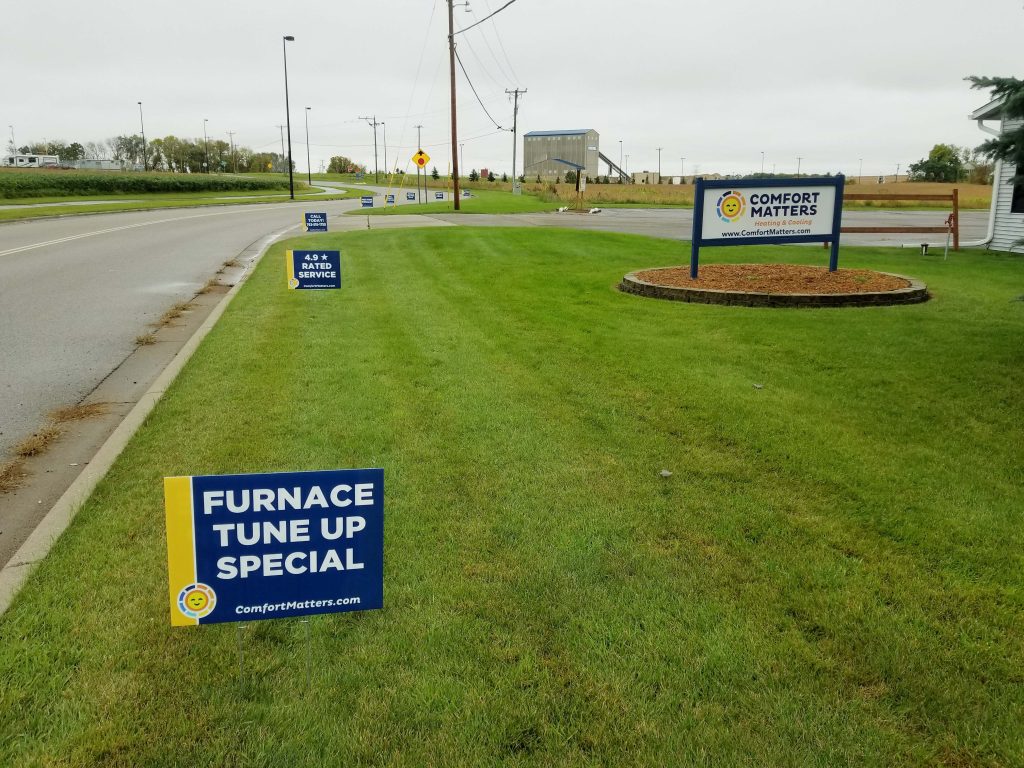 UV printed yard signs. Two-sided.
(Comfort Matters Heating & Cooling, Inc., Maple Grove, MN)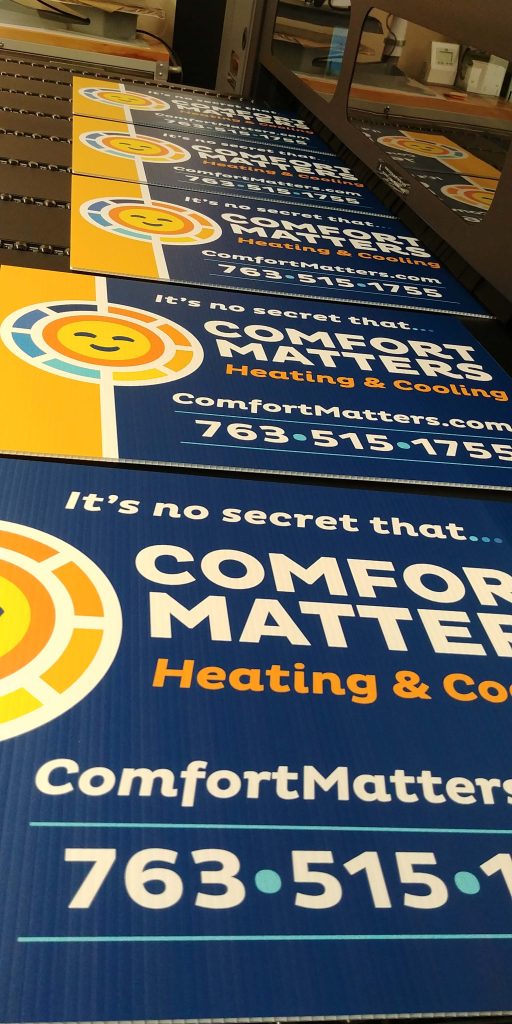 UV printed yard signs. Two-sided.
(Comfort Matters Heating & Cooling, Inc., Maple Grove, MN)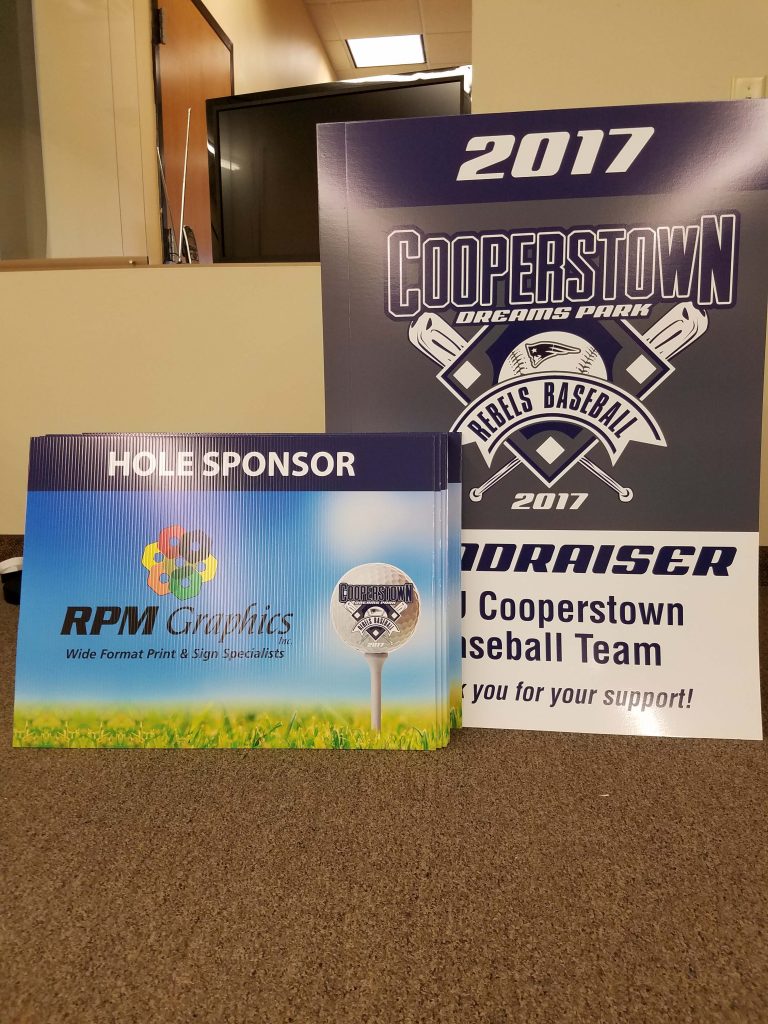 UV printed yard signs and presentation board. 1-sided.
(Champlin Rebels Baseball, Champlin, MN)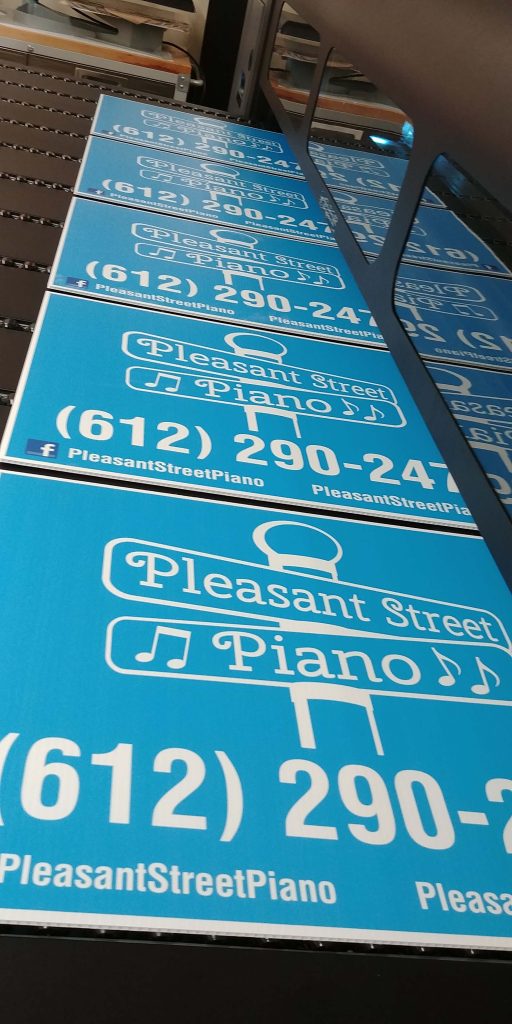 UV printed yard signs. Two-sided.
(Pleasant Street Piano, Rogers, MN)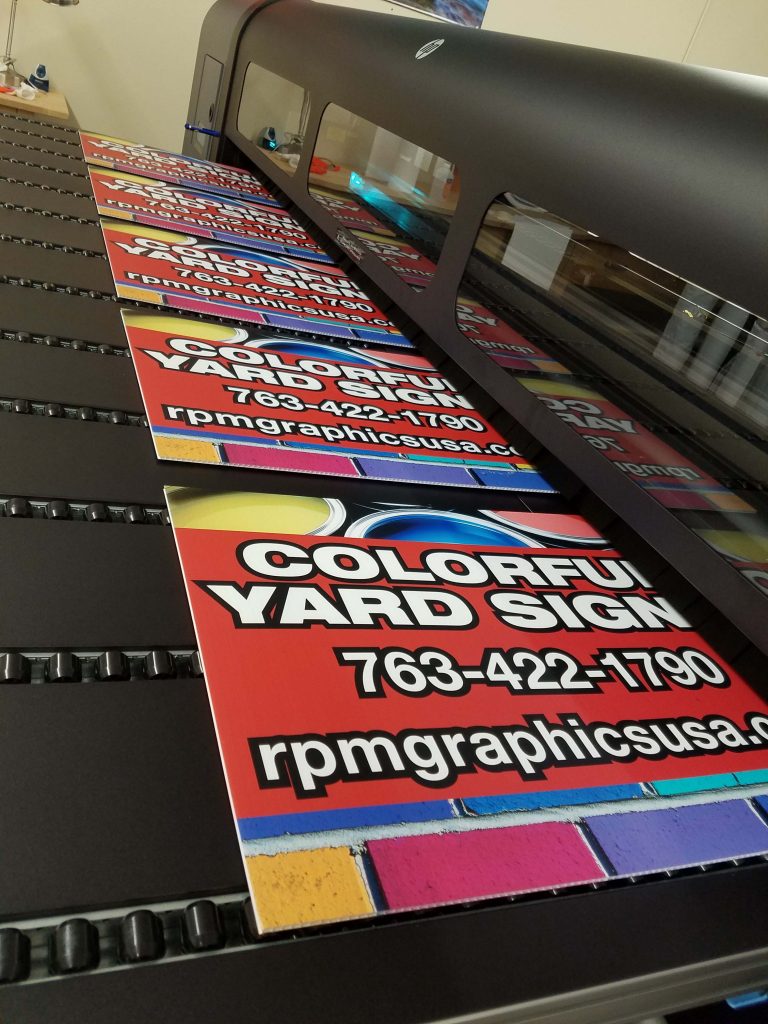 UV printed yard signs. Two-sided.
(RPM Graphics, Inc., Rogers, MN)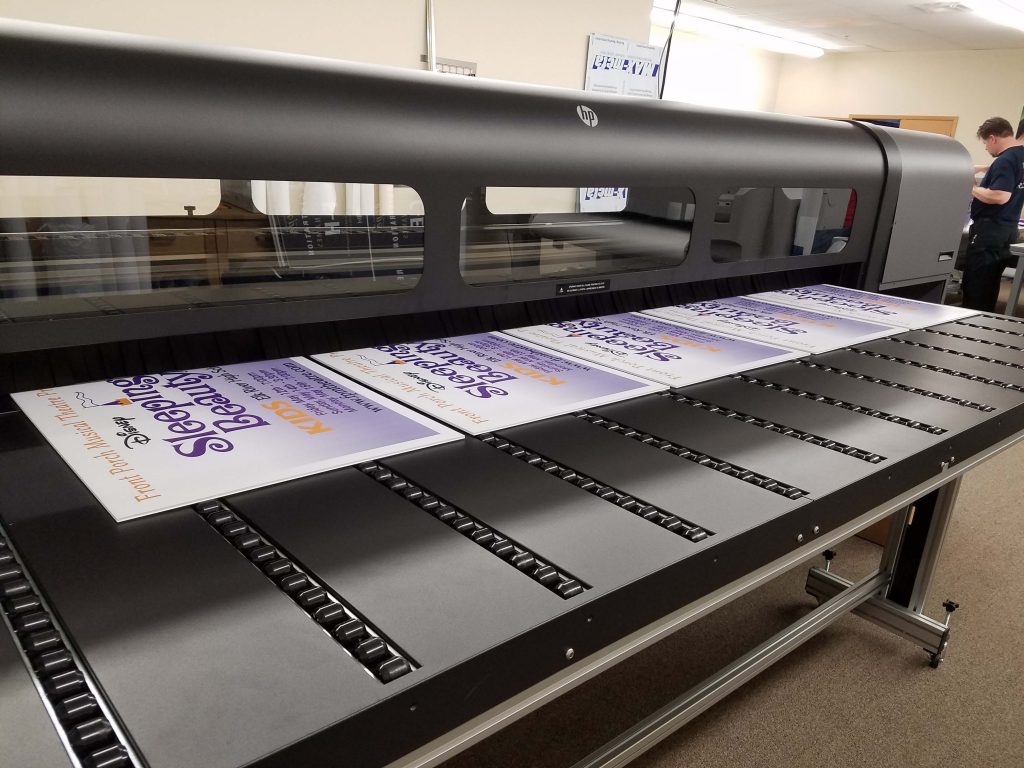 UV printed yard signs. Two-sided.
(Front Porch Musical Theatre, Rogers, MN)