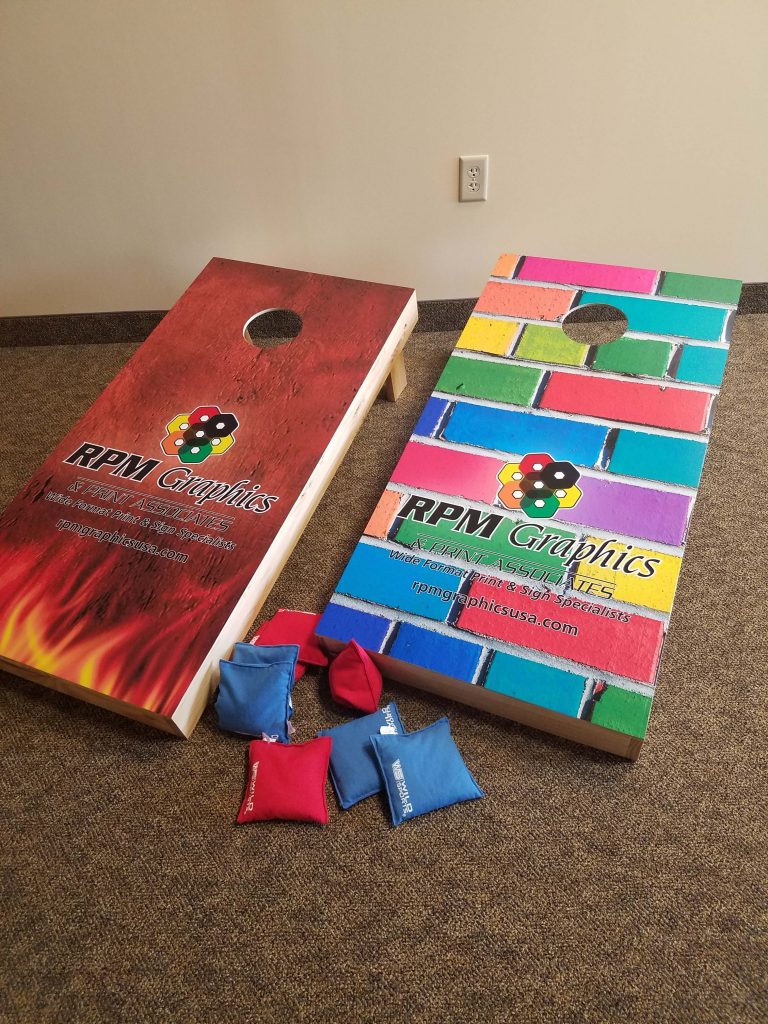 Calling all manufacturing companies. Put your mark on the products you manufacture. Mark the products with you company name, contact information and website. These vinyl decals or product labels are offered in many options for durability. Shorter term with removable adhesive, medium term decals, long term, or for more difficult surfaces, we also offer a high tack adhesive vinyl.
Vinyl decals can be cut out lettering, having no background (see the background around to the product it is applied to). These are usually, a simple decal. A lot of times simple text or images.
We also print direct on white or clear vinyl. This is an inexpensive way to print multiple color logos and images. We also have a white ink option.
Looking for a bumper sticker type decal? Our bumper stickers have a removable adhesive and are a thicker vinyl for ease of application. We can also contour cut all of our decals in custom shapes and sizes. Make them unique to you, your cause or your company image.
Need extra UV protection? We have many options of over laminates to give extra protection against ultra violet sun rays, scuff and scratch resistant. The over laminates have different levels of protection, also a few different finish options. Most are offered in gloss, matte or textured (sand texture). Finished right, these decals or labels should portray your business. Applied to products, these decals/labels bring those customers back for repeat business.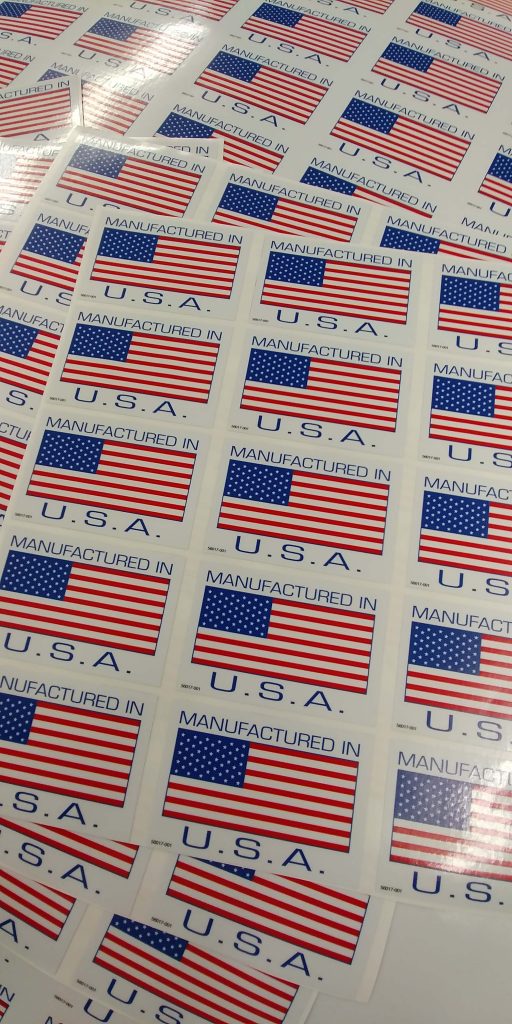 Printed and contour cut vinyl decals.
(PHS West, Rockford, MN)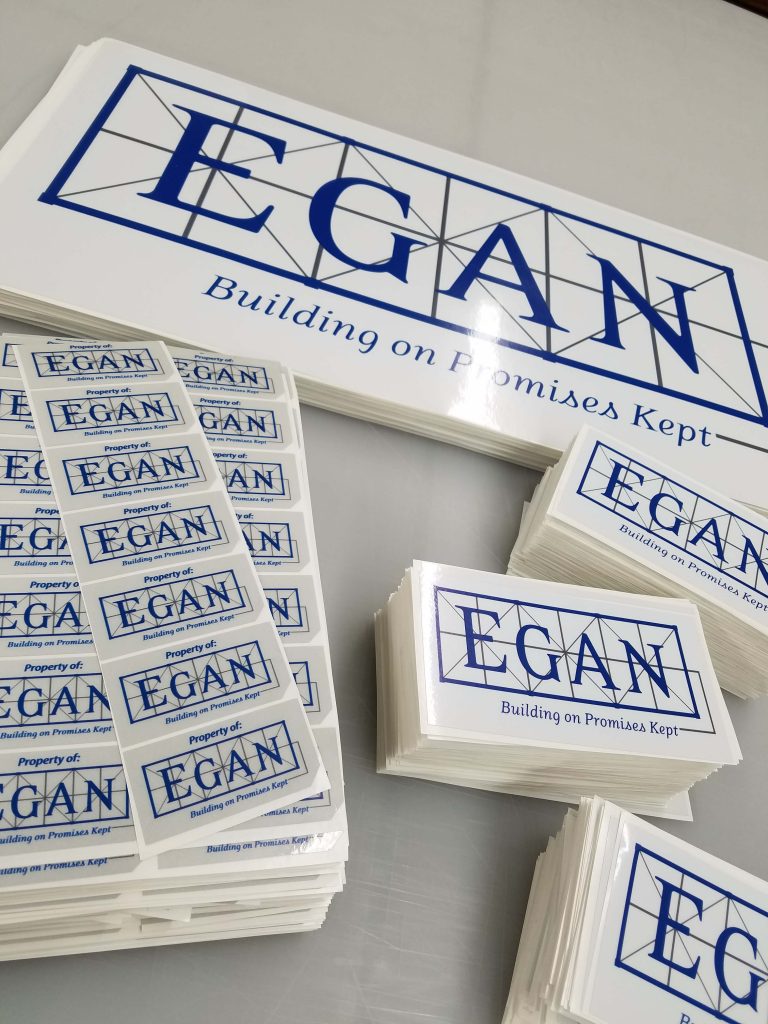 Printed and contour cut vinyl decals.
(PHS West, Rockford, MN)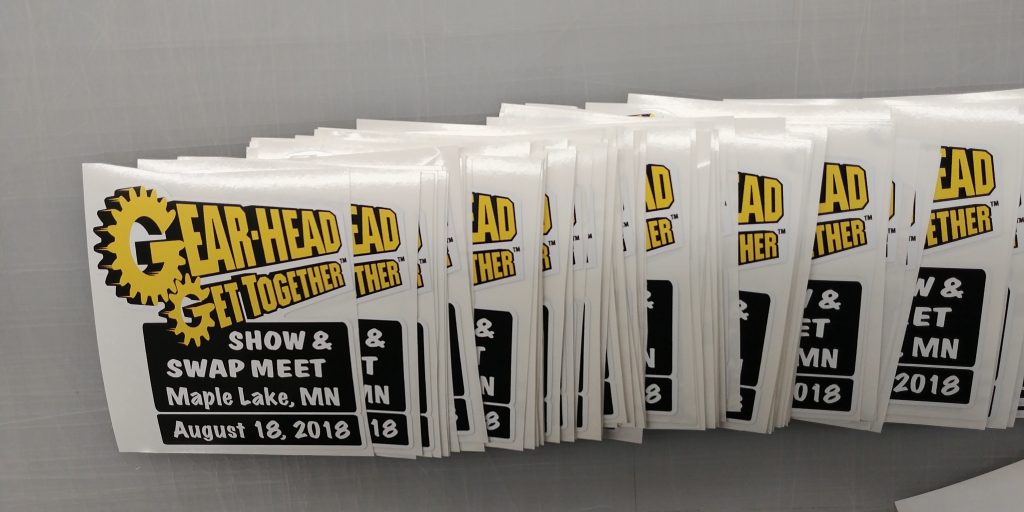 Printed and contour cut vinyl decals.
(gearheadgettogether.net, Maple Lake, MN)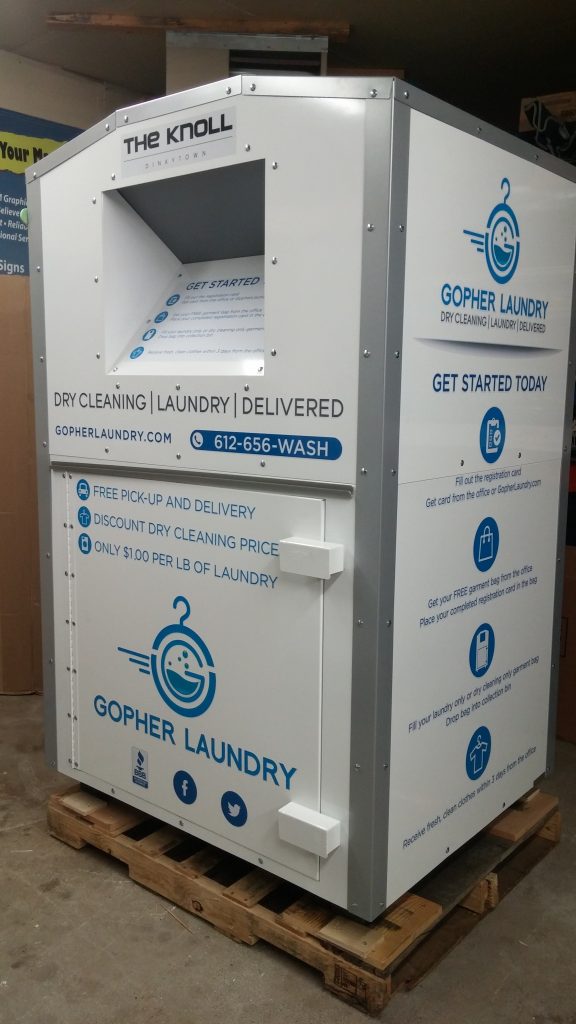 Printed and contour cut vinyl decals applied to laundry bin.
(Gopher Laundry, Twin Cities, MN)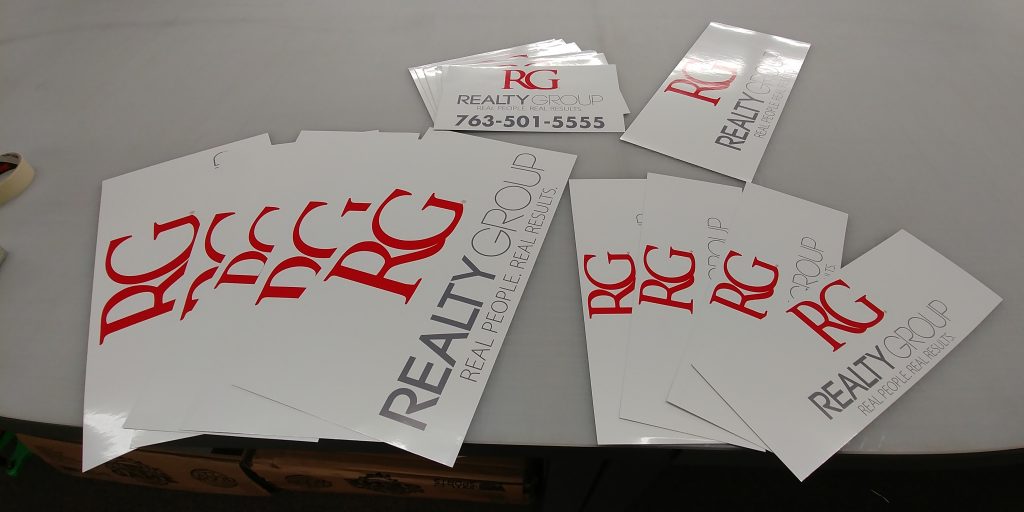 Printed and contour cut vinyl decals.
(Team Kartak, Realty Group, Coon Rapids, MN)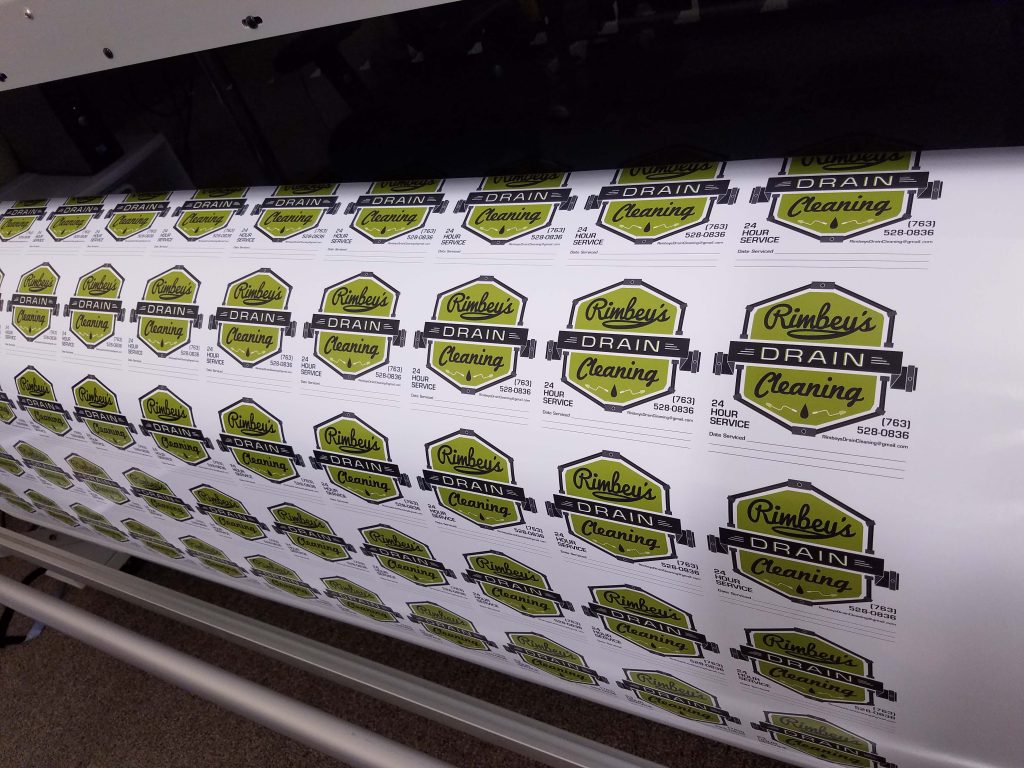 Printed and contour cut vinyl decals.
(Rimbey's Drain Cleaning, Dayton, MN)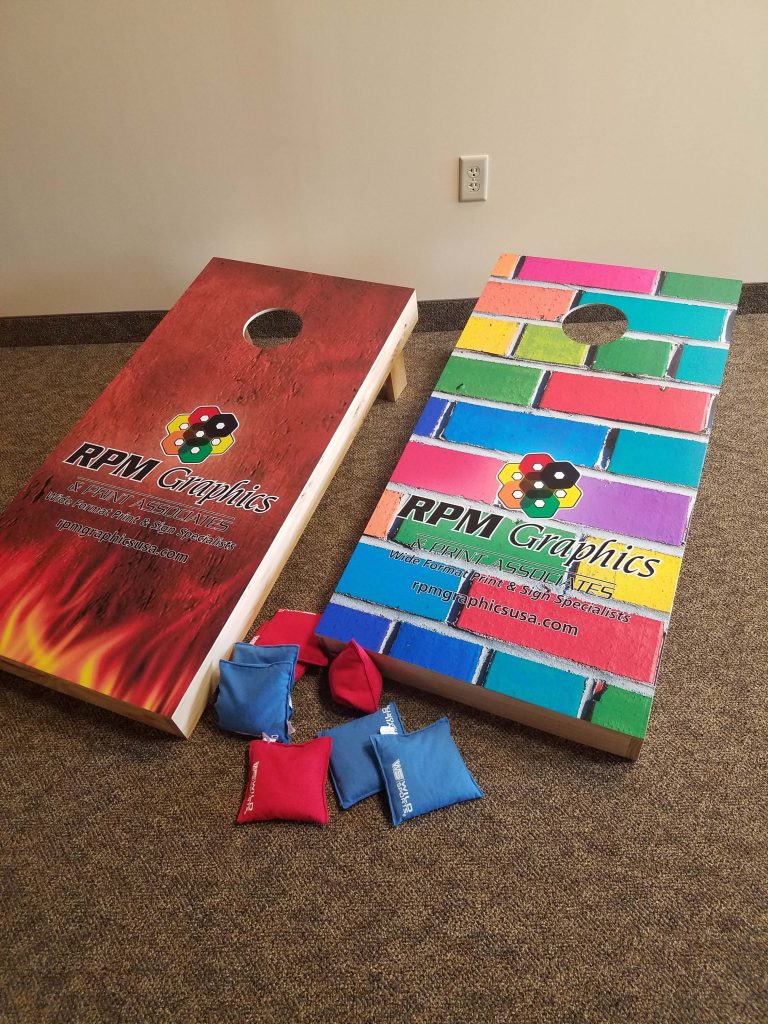 Printed and laminated decals. Full coverage for corn hole boards.
(RPM Graphics, Inc., Rogers, MN)