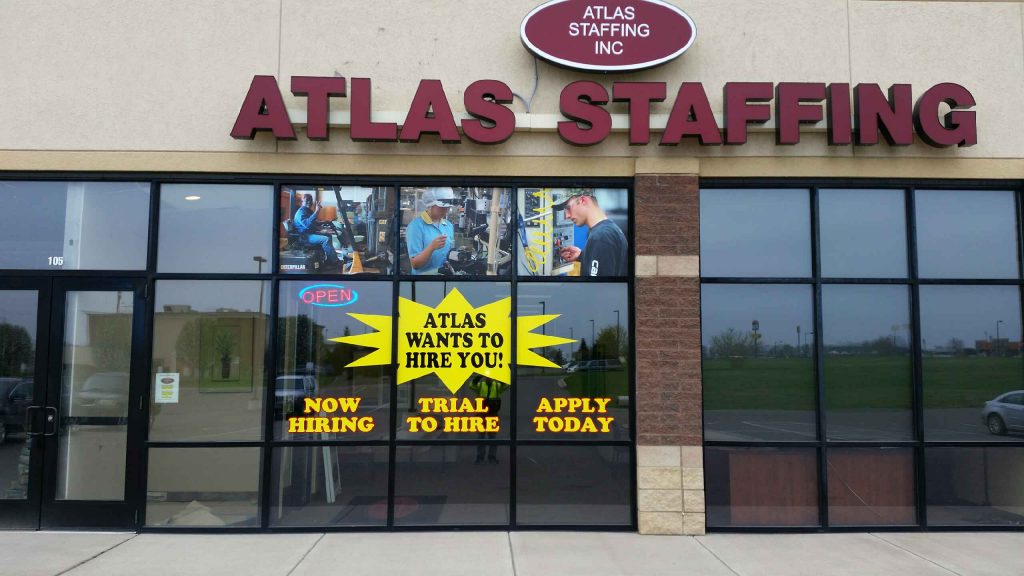 Storefront exterior windows and doors are a terrific way to advertise. Company logos and hours or display your services and company products. Displays on exterior windows and doors can be very colorful and eye catching to invite customers in. These displays can spark new ideas, show them the services your company offers, and share how your company can help your potential clients.
Your exterior display on windows and doors, can be extensive, or very simple. Vinyl comes in a variety of colors. Specialty vinyl is also available in etched glass, frosted, reflective and full color printed. Whatever the best fit to show your business's image. If the image of your business is simple and more discreet, elegant or professional, we have many products that will help with that and have many options we can recommend. Beautiful, simple, elegant or bold and eye catching.
Another great exterior product we offer at RPM Graphics, is perforated vinyl and static clings. This product is a vinyl that allows visibility one way. You can see out but people on the other side will see your message or advertisement on the outside. To achieve this, perforated vinyl has small holes in the vinyl and is a 50/50 or 60/40% coverage, 50/50 is standard of these two options. It is great for restricting view and block some of the view through the window. Colorful images can be displayed on this functional display product.
Exterior window and door graphics is a terrific marketing option to draw new customers in and give information to them all.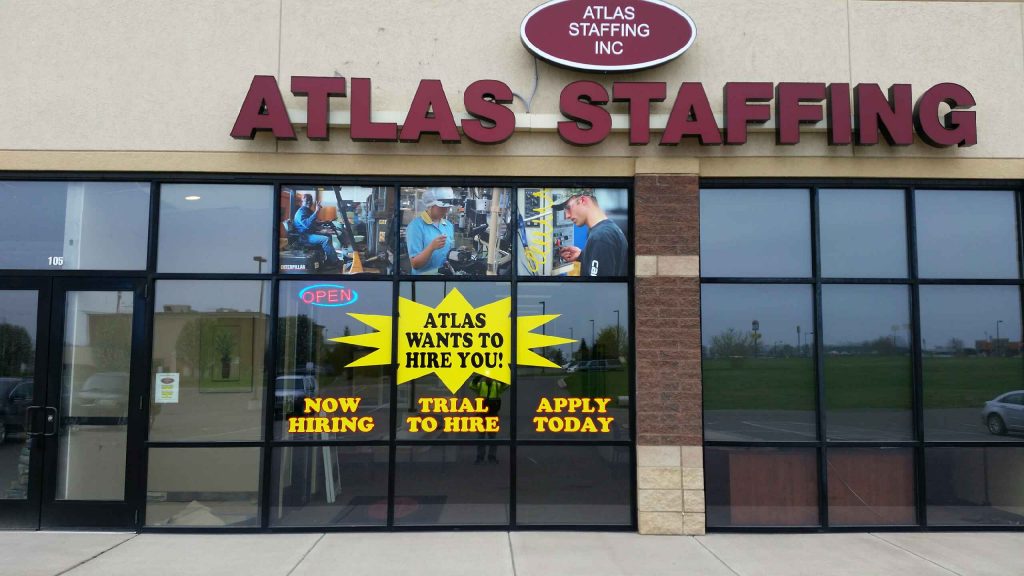 These windows are a combination of printed and cut lettering to create a display on the exterior office windows. The vinyl used is a high-quality vinyl being the UV rays are so strong.
(Atlas Staffing, Rogers, MN)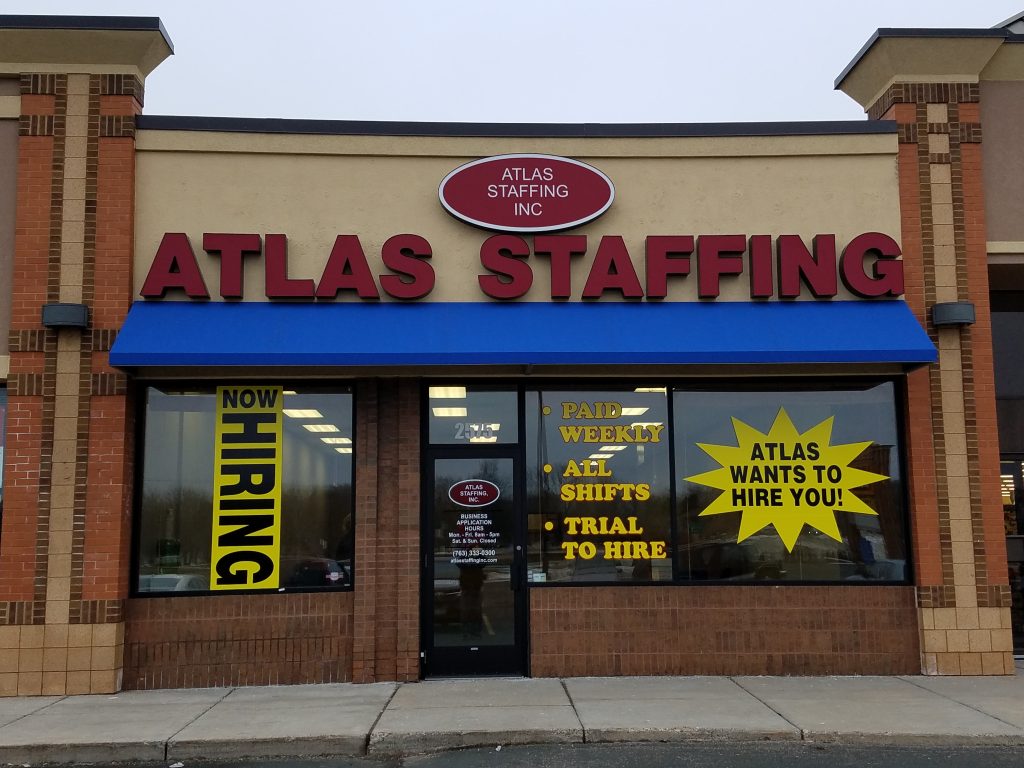 These windows are multi-color cut lettering to create a display on the exterior office windows.
(Atlas Staffing, Rogers, MN)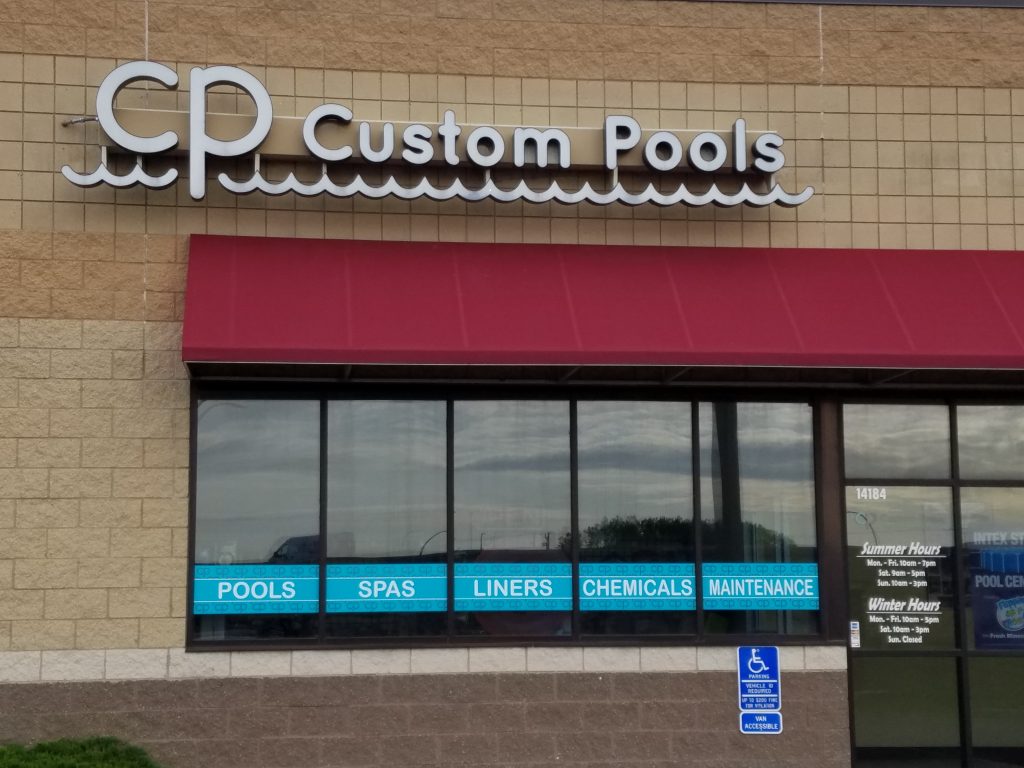 These banners help draw attention to the products and services this store offers. Printed vinyl with a UV laminate to protect the graphics from harmful rays and weather.
(Custom Pools, Rogers, MN)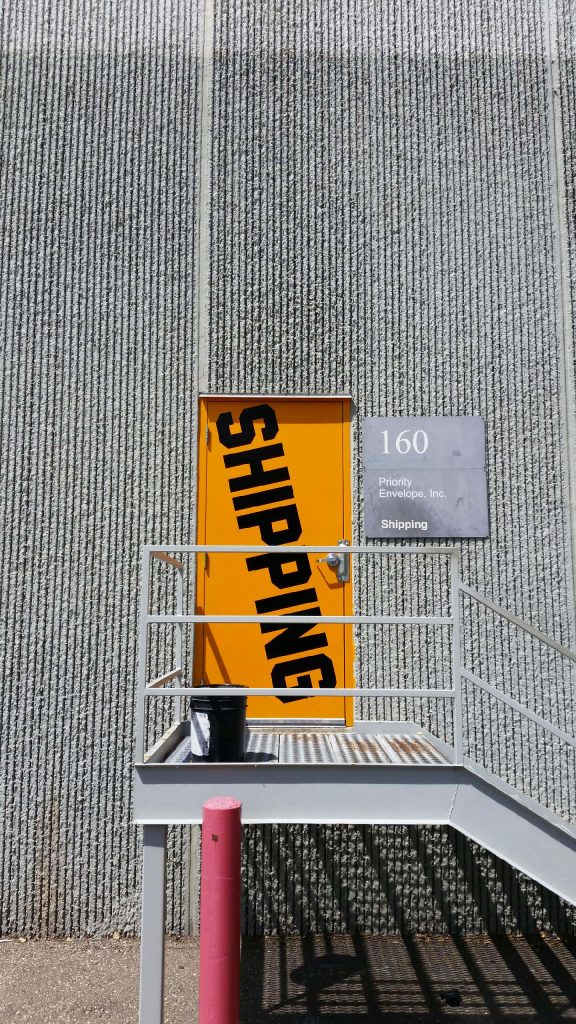 This bright colored door helped draw attention to the shipping door, we added a black lettering to this door to help the customers find the correct door.
(Priority Envelope, Plymouth, MN)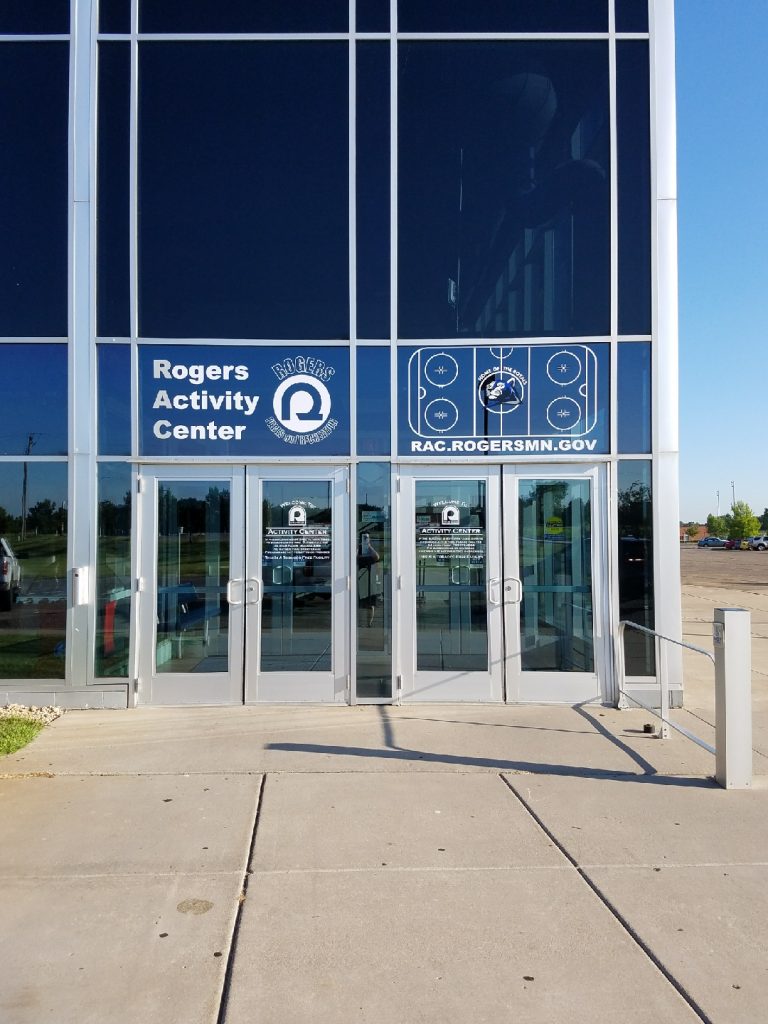 Multicolor cut lettering applied to these dark tinted windows.
(Rogers Activity Center, Rogers, MN)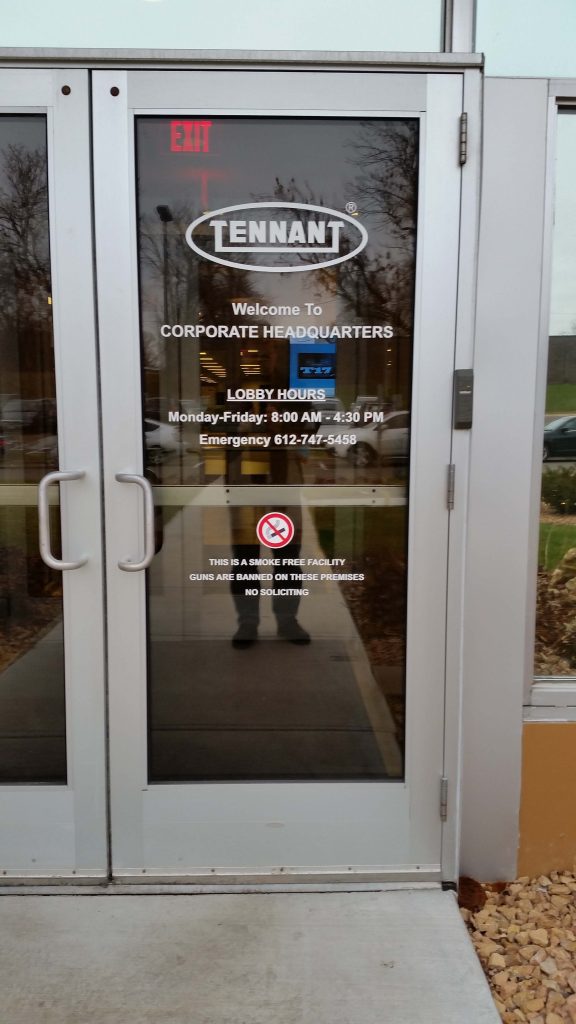 Simple cut lettering used to identify entrance door and provides information to people coming to the facility.
(Tennant Company, Golden Valley, MN)