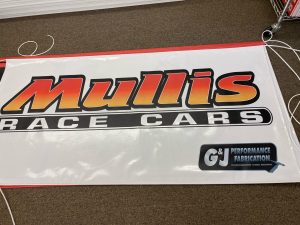 Banner season is here and our beast prints a variety of banner sizes. We finish in house with the best finish for your use. We hand sew the hems for strength in the hem. We can add webbing to make them even stronger and reinforce the corners also. Or add ropes, like on the above picture.
Need a banner for a fence? Don't cut half moons into a banner, it will just take away from the strength. We can print banners with a mesh material. This material has holes to let wind/air through and not destroying the banner.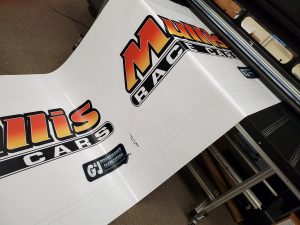 Call and discuss you banner advertising needs today!
Signs That Drive Marketing Performance!
www.rpmgraphicsusa.com or 763-422-1790
Mullis Race Cars (701) 491-0658 or www.mullisracecars.com