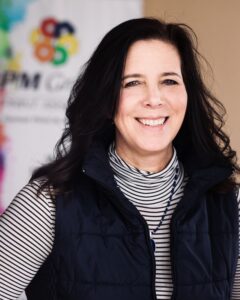 I decided after all these years in business, 24 to be exact, I would show my pride in how far I have gotten. That's a tough thing for me personally. I started out primarily as a graphic design company in January 1999. 24 years ago!
But this is about me today. Women owned. That is a big deal! Embrace it! I'm totally into equality. I have 3 magnificent men that I have raised. We all deserve equality in my opinion. Regardless of race and gender.
But y'all, I did it! That right there is huge. And in the beginning all by myself.  For 17 years (I think) out of my home.  Then, seeing a job a day as a huge success. A lot has changed. We now have a space in Rogers, MN. We are proud of that. RPM Graphics, Inc., once Jenny Anderson Graphics, is operated by myself, my husband Chuck and 2 of my sons.  I say sign company, but really a wide format sign company. We produce a ton of yard signs, foam core boards, posters and banners. We also print decals for products, vehicle graphics and wraps and advertising.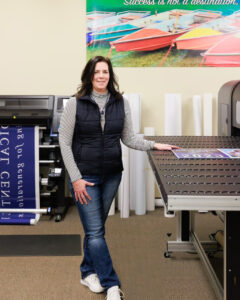 It took a ton of drive, perseverance and faith. It also took support from friends, family, vendors and of course the community. Along the way, I have made amazing long term friendships that mean the world to me. Family involvement has been the best support. I couldn't do it without my husband and business partner, Chuck (Charlie), my boys and even my nieces, mom and brother have help along the way. Simply amazing!
My message is you can do it! I had so much personal on my plate, a single mom being part of that " so much". Just wanted to raise my son with me around. So I did.
Strength. Support. And a whole heck of a lot of FAITH!
WOMAN OWNED. ITS A BIG DEAL! What I have accomplished is a big deal.
www.rpmgraphicsusa.com
-Special thanks to Suzanne Navarro Photography for the amazing photos. www.suzannenavarrophotography.com (651) 442-1288