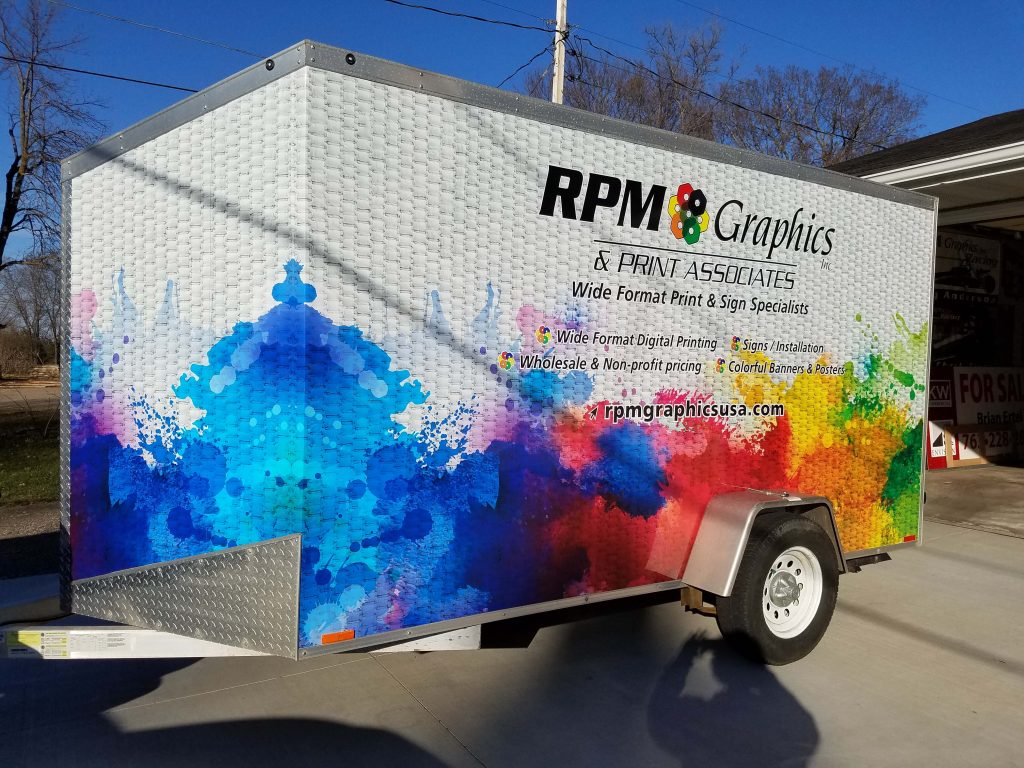 One of the most popular and effective ways to advertise all over the area you travel every day is your vehicle. Miles and miles of exposure. Use for identification upon your arrival to a client location or advertise as you travel. Vehicle graphics or wraps can generate tens of thousands impressions in one day.
Vehicle graphics or lettering can be simple, company logo and information, or make it more complete with logo, contact information, services and products. Printed vinyl can also be an eye-catching way to promote your business.
Vehicle wraps consist of completely or partially covering "wrapping" a vehicle as an advertisement. The result of this process is essentially a mobile billboard. The vinyl can later be removed, drastically reducing the costs associated with changing advertisements.
There is also a growing segment in the aftermarket world. A lot of people want to personalize their vehicles. A couple very popular trends is to use matte black or a color-shift vinyl. Another popular item is to use carbon fiber vinyl to replicate an aftermarket look.
At RPM Graphics, we believe in the effectiveness of a wrap fully depends on the content of the message you are trying to deliver. Often times, a vehicle can have the same impact with a look of a partial wrap as oppose to doing an out of this world full wrap. Full coverage wraps can be more expensive whereas a partial wrap may provide the same impact at a better price point. Colorful bright images make your vehicle a company billboard that will display to potential customers for miles and miles. Vehicle graphics should be used as your core in advertising strategies for your company.
We hold our standards high with a Orafol Professional Wrap Class Certification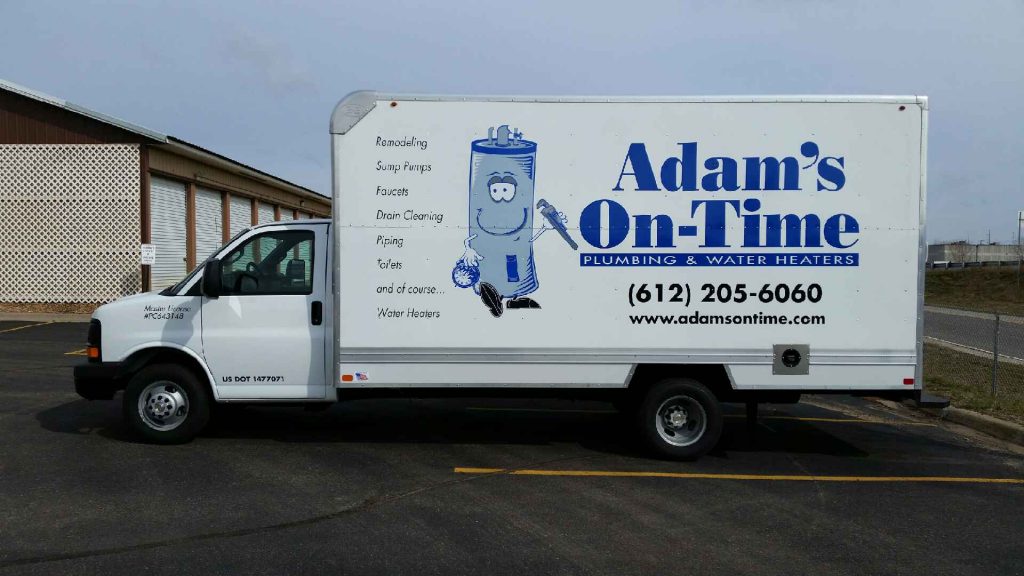 Cut vinyl lettering applied to cube truck.
(Adam's On Time Plumbing, Dayton, MN)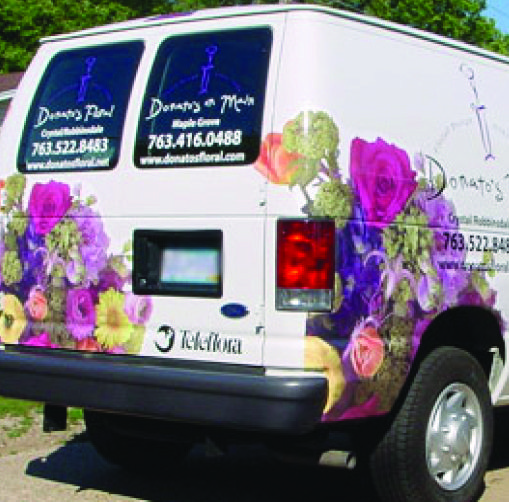 Partial vehicle wrap. Printed and cut vinyl graphics.
(Donato's Floral, Maple Grove, MN)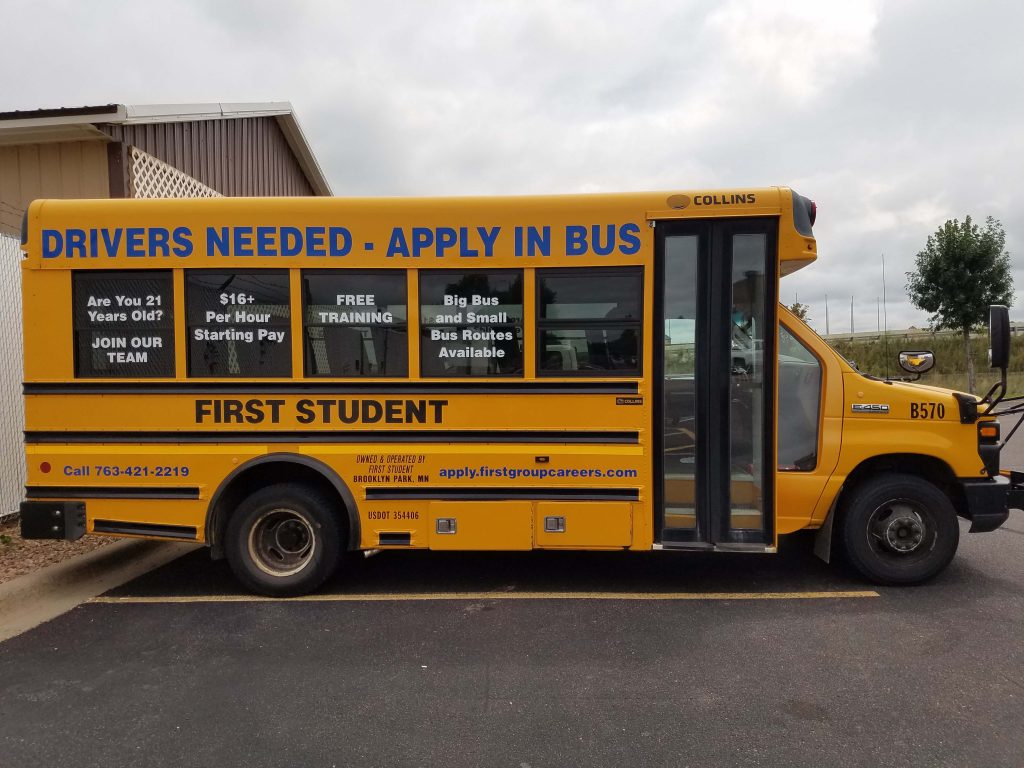 Cut vinyl lettering applied to school bus sides and windows.
(First Student, Brooklyn Park, MN)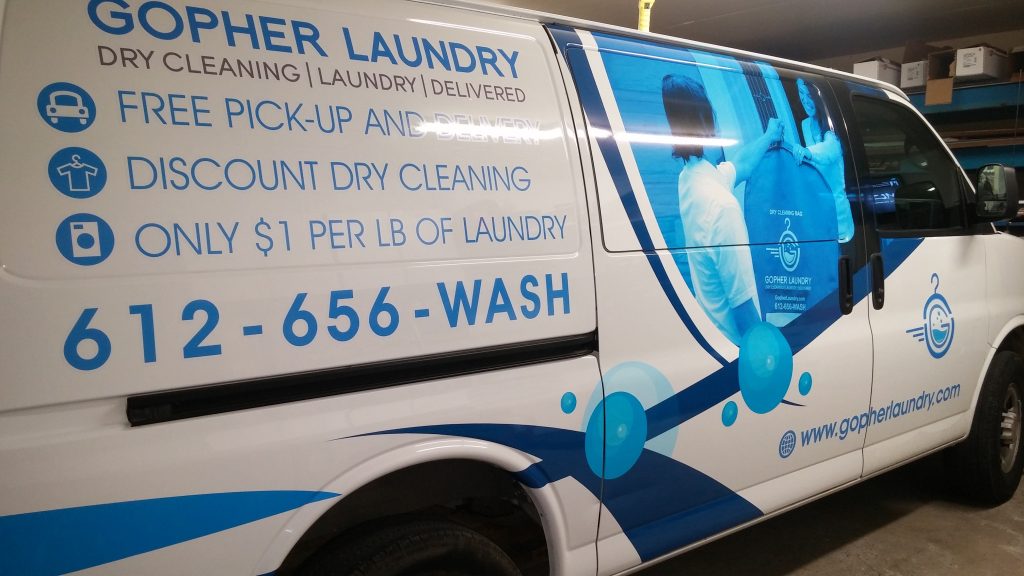 Partial graphics wrap.
(Gopher Laundry, Twin Cities, MN)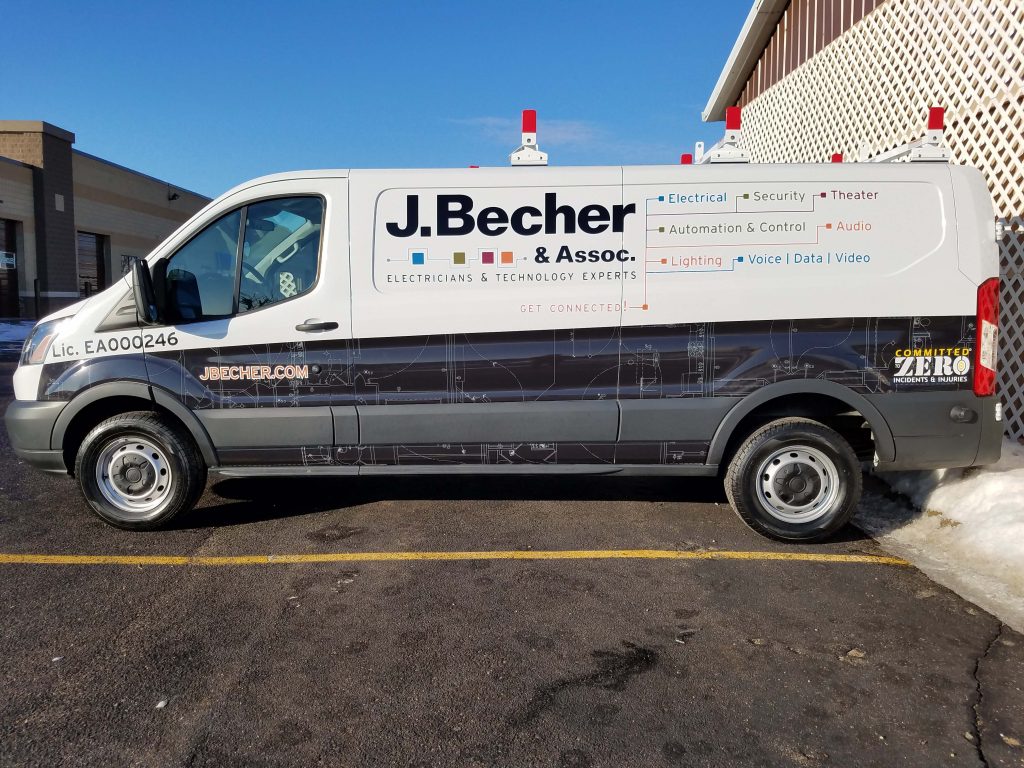 Partial graphics wrap with cut and printed lettering.
(J. Becher & Associates, Rogers, MN)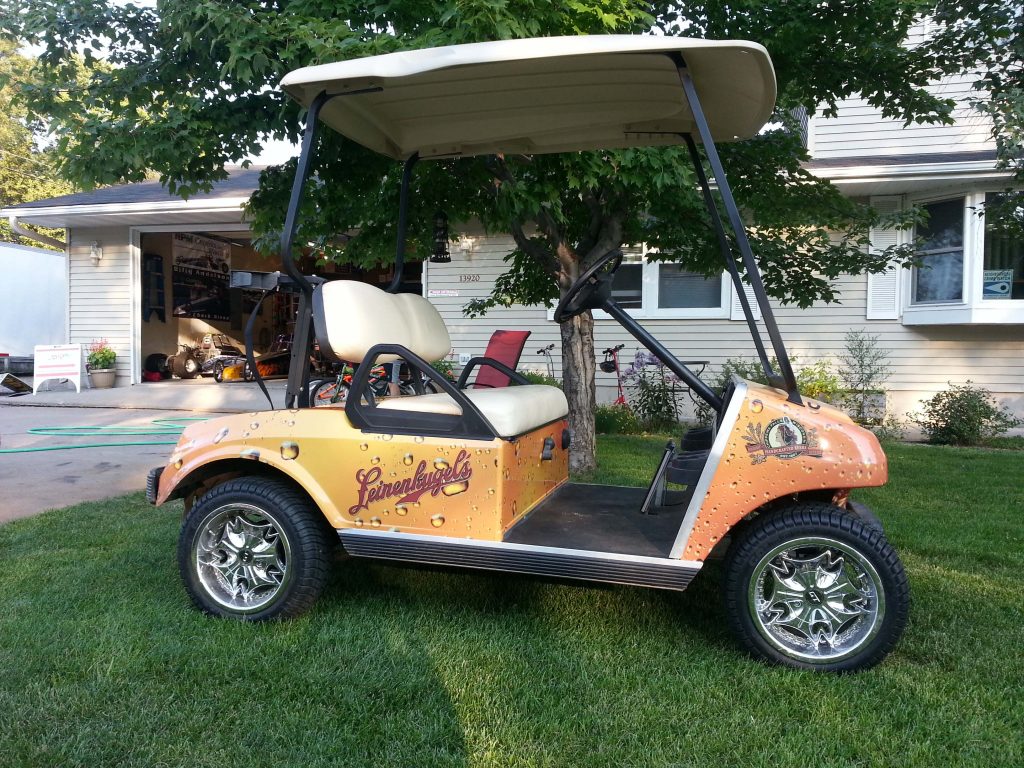 Full graphics wrap.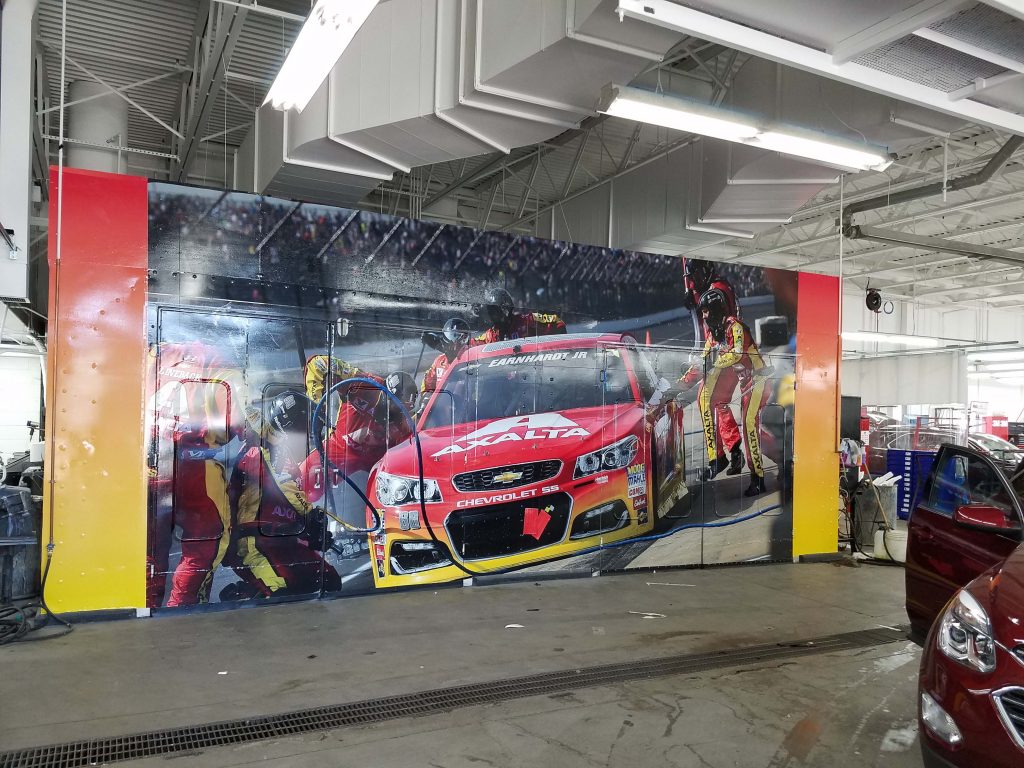 Full graphics wrap on paint booth.
(Lupient Chevrolet, Bloomington, MN)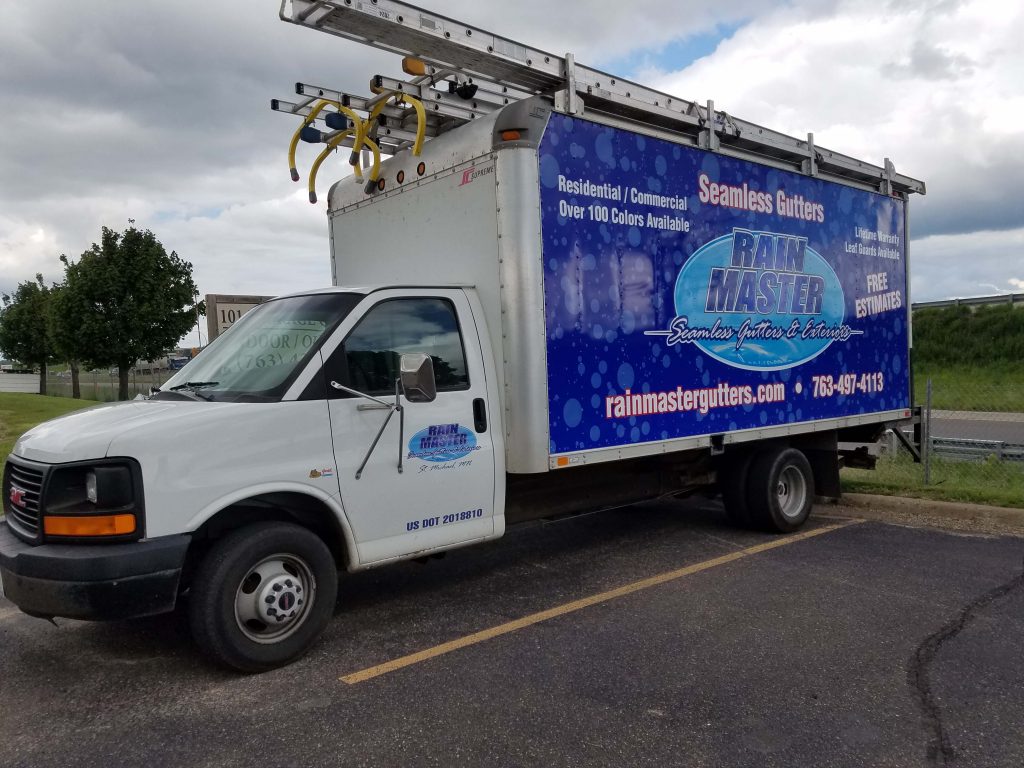 Fully wrapped cube truck wrap.
(Rainmaster Seamless Gutters & Exteriors, St. Michael, MN)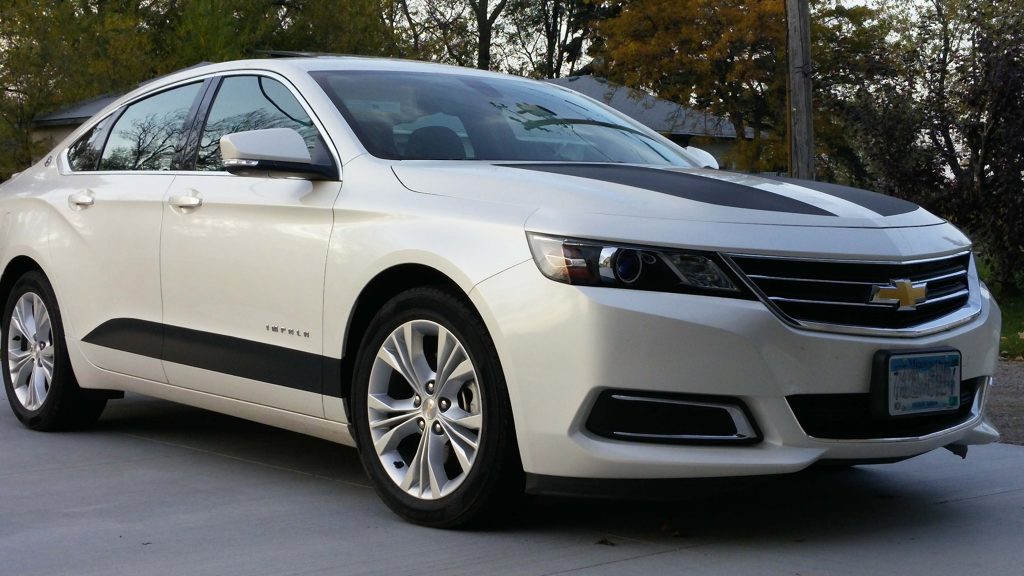 Carbon fiber vinyl vehicle stripes.
(RPM Graphics, Inc., Rogers, MN)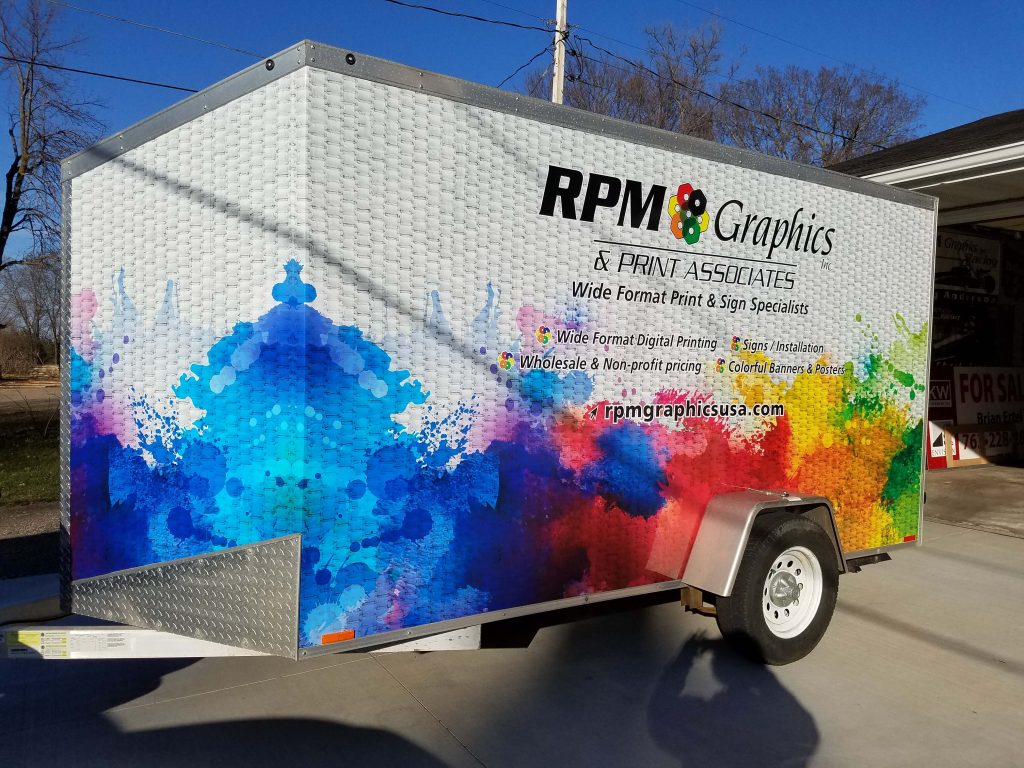 Full trailer wrap.
(RPM Graphics, Inc., Rogers, MN)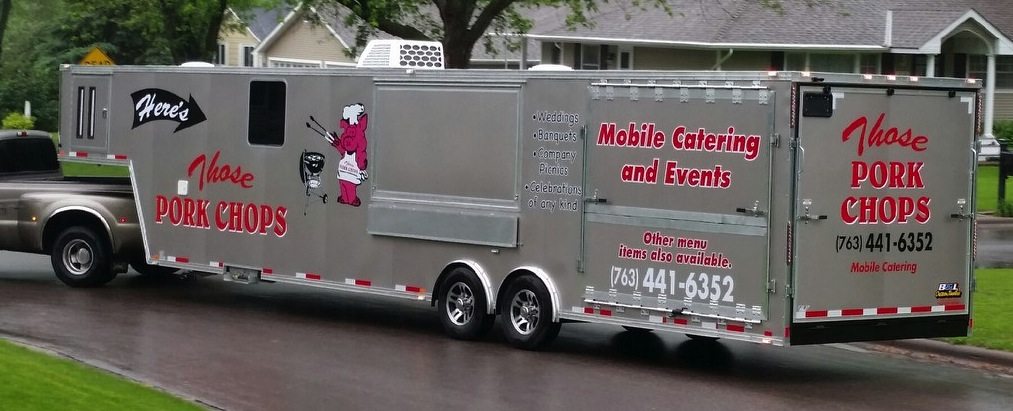 Multi-color cut vinyl graphics applied to trailer.
(Those Pork Chops, Elk River, MN)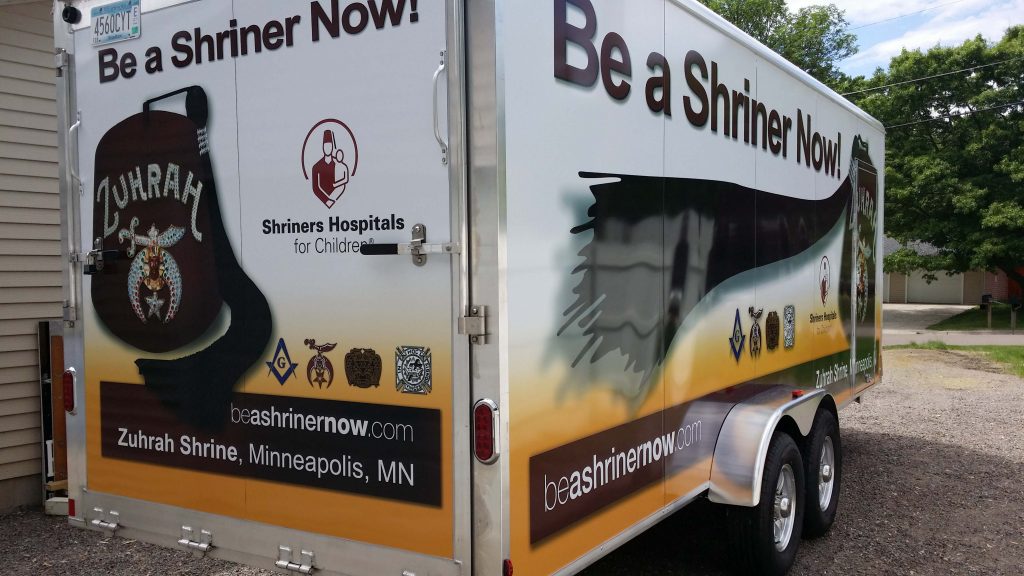 Full graphics wrap on trailer.
(Zuhrah Shrine, Minneapolis, MN)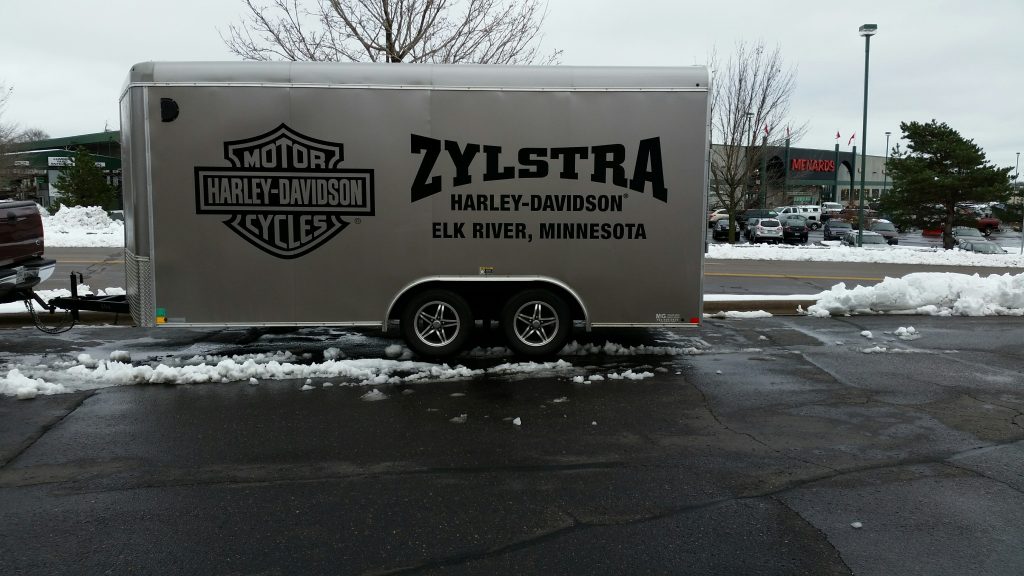 Single color cut vinyl graphics on trailer
(Zylstra Harley Davidson, Elk River, MN)