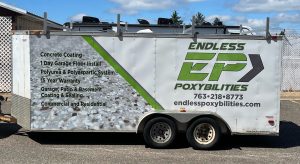 Endless Poxybilities is a premium garage floor coating installer. Working with the industries highest quality products, we are professionally trained and certified to give you the best full flake garage coating. Beautiful garage floors, front steps, basements and patio sealing.
www.endlesspoxybilities.com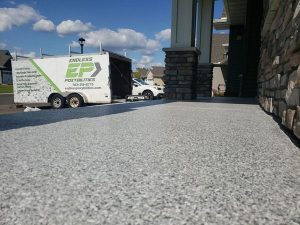 We had the opportunity to give Alosha's trailer a new face and now when he is out creating beautiful floors. We used high quality vinyl for the best performance long term. The graphics was a partial wrap. We at RPM Graphics feel it is more economical to do a partial wrap. It cuts about 1/3 of the cost out of the price. Just as much impact.
Call us for your own full or partial trailer wrap or check out our website, www.rpmgraphicsusa.com, 763-422-1790.